Clann Éireann Health and Wellbeing Group, North Armagh Motorcycle and Car Club, and Limewood Community Group have bagged themselves a spot in this year's Pride of Place Finals, taking place virtually on Saturday 21 November.
Beating off stiff competition, the three local community groups are among the 82 organisations that have nominated for the 2020 Pride of Place Awards in recognition of the valuable impact and contribution they are making to community life.
With entries for the competition only considered through local councils, Armagh City, Banbridge and Craigavon Borough Council invited applications from extraordinary and inspiring groups in the area earlier in the year. The groups were required to have been involved in the activity for which they are being nominated for at least one year, work in a voluntary capacity and be of benefit to the people and life of the borough.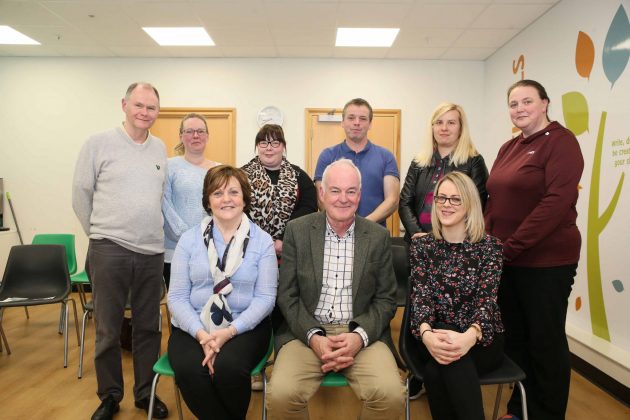 Groups could enter in the following categories Population/Non Population, Themes including creative place, youth led-initiative, community wellbeing and community tourism initiative as well as Housing Estates and Urban Neighbourhoods. Representing the borough for the Community Tourism initiative is North Armagh Motorcycle and Car Club; the Community Wellbeing initiative is Clann Éireann Health and Wellbeing Group and lastly the Population Category (Housing) is Limewood Community Group.
Lord Mayor of Armagh City, Banbridge and Craigavon, Councillor Kevin Savage said:
"We are delighted to nominate and support Clann Éireann Health and Wellbeing Group, North Armagh Motorcycle and Car Club, and Limewood Community Group as they represent the borough in this year's IPB Pride of Place Awards. In what has been an extremely turbulent year, we've seen some of the best examples of community spirit and people coming together and supporting one another creatively. There really is no better time to acknowledge and pay tribute to the selfless efforts of local people working together to make a positive impact within their local community.
"Although they are already winners in our eyes, we would like to wish the local nominees all the best in the finals this Saturday!"
Organised by Co-operation Ireland and sponsored by IPB Insurance, the all-Ireland competition is going ahead online this year to honour communities across the island for their contribution during the Covid-19 crisis. It will acknowledge the fantastic work being done every day by communities and groups to create civic pride in their area, coming together to shape, change and enjoy all that is good about their area.
Pride of Place Chairperson Tom Dowling said,
"The purpose of these awards has never changed. They are about recognising and celebrating the extraordinary, inspirational and tireless work being done by communities all over the Island of Ireland as they strive to make their place a better place in which to live. This year more than ever, the work of our communities was even more important as they managed the challenge of Covid-19 and ensured our vulnerable people were looked after. We are proud to have the opportunity to acknowledge and celebrate all the wonderful communities who participated in this year's awards."
Now in their 18th year, the awards will be hosted by Marty Morrissey and will be streamed online at www.prideofplace.ie.