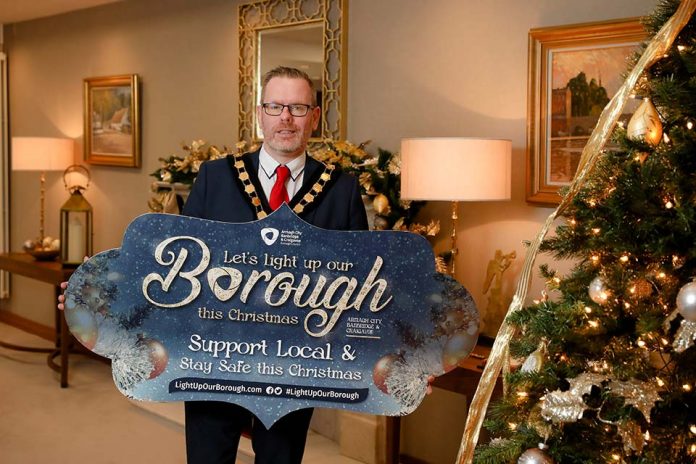 Armagh City, Banbridge and Craigavon is lit up for the festive season – and more than 37,000 people have watched it happen!
The virtual switch-on which took place on Saturday night, replaced the traditional live ceremonies due to pandemic restrictions and was a phenomenal success. Viewers watched Santa and Mrs Claus, with the Lord Mayor and his family, spread some Christmas sparkle and festive cheer across the borough!
The switch-on was dedicated to all keyworkers who have gone above and beyond during the pandemic, with Mrs Claus reciting a beautifully emotive poem thanking them for all they have done for us throughout the year – they are definitely on the good list this Christmas!
One of Santa's very own elves helped switch on the Christmas lights throughout the borough, lighting up the city, towns and villages to lift everyone's spirits!
Lord Mayor of Armagh City, Banbridge and Craigavon, Councillor Kevin Savage said "We are absolutely delighted with the success of our first ever virtual switch-on, which attracted viewers from across the UK and beyond."
"I would like to thank everyone for getting involved and spreading the Christmas spirit across the borough! The virtual switch-on reached almost 40,000 people within 48 hours and the number of viewers has continued to grow. We are thrilled with the support and reaction from our local communities."
If you would like to watch (or re-watch!) the switch-on, log on to www.lightupourborough.com