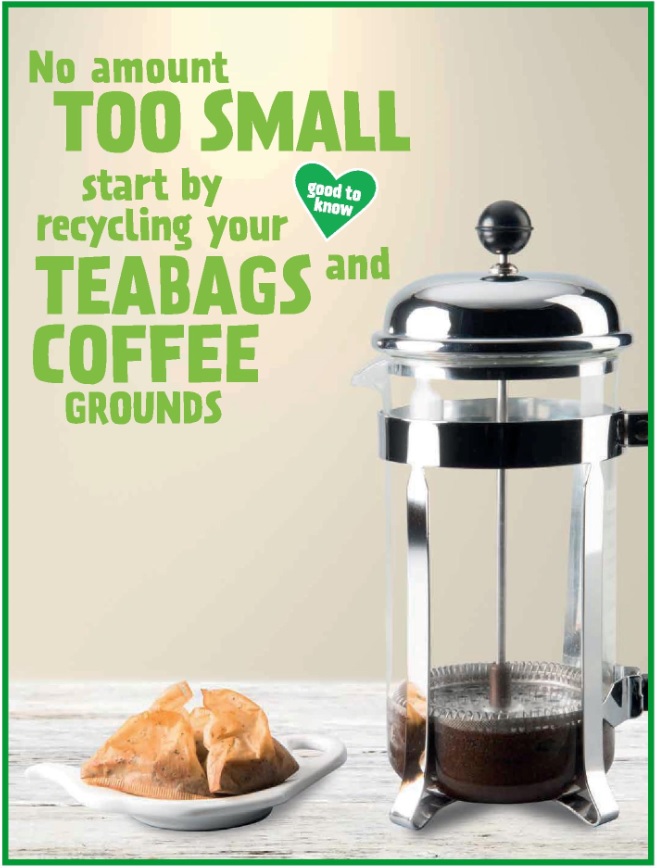 Next time you're making a brew or scraping your plate after dinner – remember all your food waste can be recycled. There's no amount too small!
Last year we recycled an estimated 3000 tonnes of food waste, but we know we can recycle even more! So make sure you place all your food waste in your caddy or brown bin – it's quick and easy to do!
As well as sending less waste to landfill, your food waste gets turned into useful compost which is then used for growing plants/vegetables, fertilising and improving soil.
You can't put any liquids, such as milk/oil or packaging into your caddy/bin, but you CAN recycle:
uneaten food which you can't use up
plate scrapings
mouldy or out of date food – remember to remove all the packaging
peelings and banana skins
tea bags and coffee grounds
bread and pastries
dairy products such as cheese
egg shells
rice, pasta and beans
meat, fish and bones (raw and cooked)
To help keep your caddy clean, Armagh City, Banbridge and Craigavon Borough Council provide food compostable liners for resident free of charges from all of their household recycling centres.
So remember recycle as much as you can no matter how small the amount – it all makes a difference!For more information about recycling download our free app 'Bin-Ovation' from the app store or google play or chat with one of our Recycling Staff by phoning 0300 0300 900.