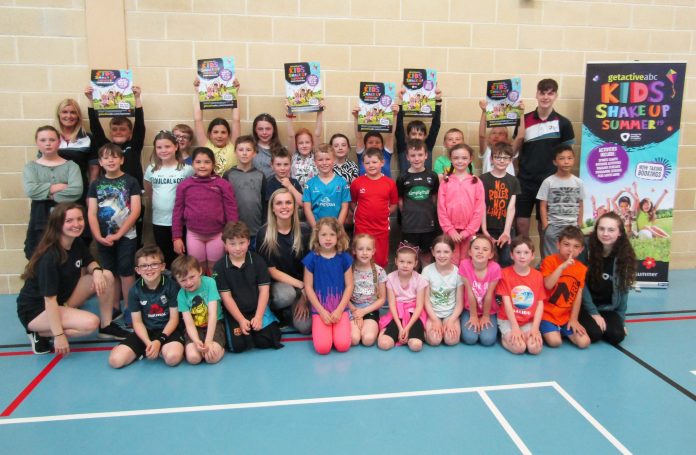 The summer holidays are in full swing and so is Armagh City, Banbridge and Craigavon Borough Council's superb GetactiveABC Shake Up Summer Programme which delivers an exciting abundance of boredom busting activities and summer schemes for kids throughout July and August.
Taking place at locations across the borough, the programme presents a vast range of persuits to keep young ones active, healthy and happy. Badminton, climbing, watersports, tennis, squash, judo, rugby, golf, multi-sports schemes and activity camps are just some of the activities on offer.
Highlights include a Crazy Summer Scheme for 4 – 12 year olds taking place at Keady Recreation Centre from Monday 8 July to Friday 23 August from 9.00am to 3.00pm daily.
Havelock Park, Banbridge, plays host to an amazing Athletics Camp for 8 – 14 year olds on Monday 29  to Wednesday 31st July from 10am – 2pm.
On Tuesday 23 to Friday 26 July from 10am – 12pm, Lurgan Park rolls out a Junior lawn bowls camp for young people aged 8 – 16 years.
This is just a small selection of all the fabulous activities being served up as part of the Shake Up Summer Programme. For a full list of whats on offer for young people this summer and further information including costs and how to book go to www.getactiveabc.com/summer.