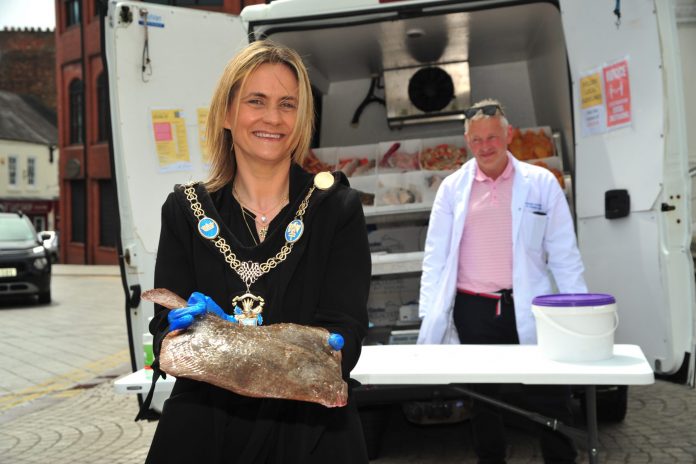 Small but promising signs of business recovery were visible in the borough today – as the Lord Mayor of Armagh City, Banbridge and Craigavon popped by with some local Armagh traders.
With the unprecedented economic impact of the Covid-19 pandemic, businesses across the borough have been thrown into an unknown world. But as lock down restrictions begin to ease across Northern Ireland, some local businesses are dusting themselves down and reshaping their operations to resume trading – albeit in an altogether new way for many.
Just before the current Lord Mayor hands over her chains of office to the new recipient, Councillor Mealla Campbell paid a visit to a few businesses in her native county Armagh to hear how they're adapting and adjusting their operations to begin their long journey to recovery.
First stop for the Lord Mayor was to the Armatile Head Office, based in the Station Road Industrial Estate, just off the Loughgall Road. Reopening their showroom and outdoor paving centres to customers on Monday, Laura Dickson from Armatile explained to the Lord Mayor that the comfort and safety of their staff and customers was a top priority. Introducing new measures such as a pre-booking appointment and controlled entry system, a daily disinfecting regime across stores as well as sanitation stations, safety screens and information signage, Armatile is able to offer an almost full service to customers.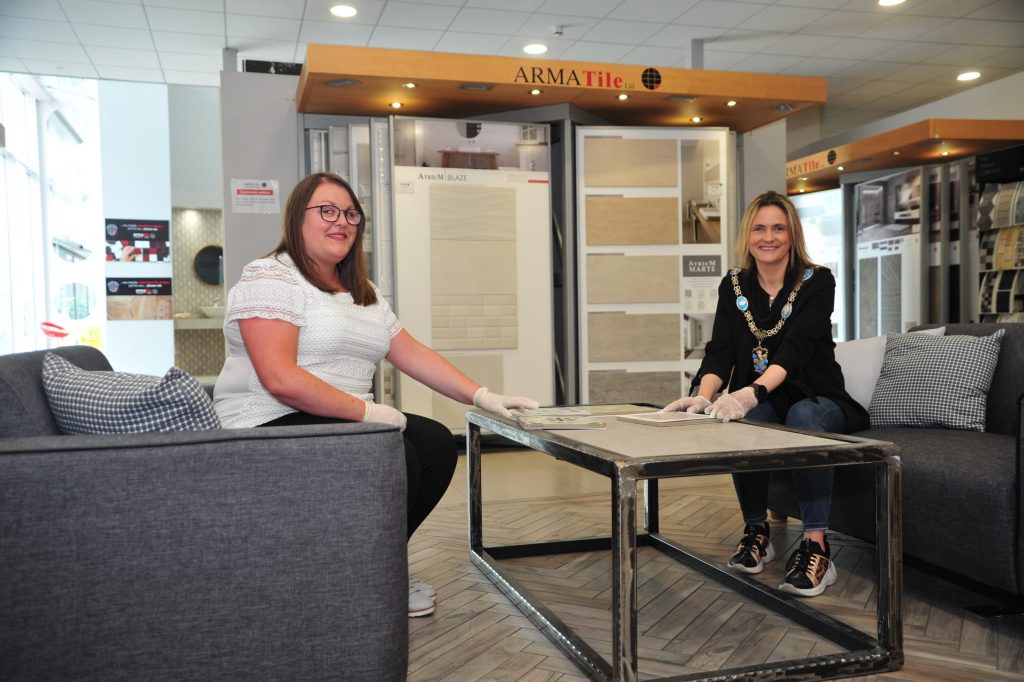 Next stop for the day was with ladies' fashion store, Crystal Boutique, on Scotch Street in Armagh. The Lord Mayor met up with Cara Derry to hear how the sector has been hit and listen to some of the measures Crystal Boutique is taking in preparation for reopening. With social distancing a certainty for businesses going forward, the fashion boutique is undertaking an extensive revamp and refit. By extending their floor space and introducing extra fitting room as well as providing sanitisers and gloves, Crystal Boutique is taking every step necessary to be prepared and ready for trading once again.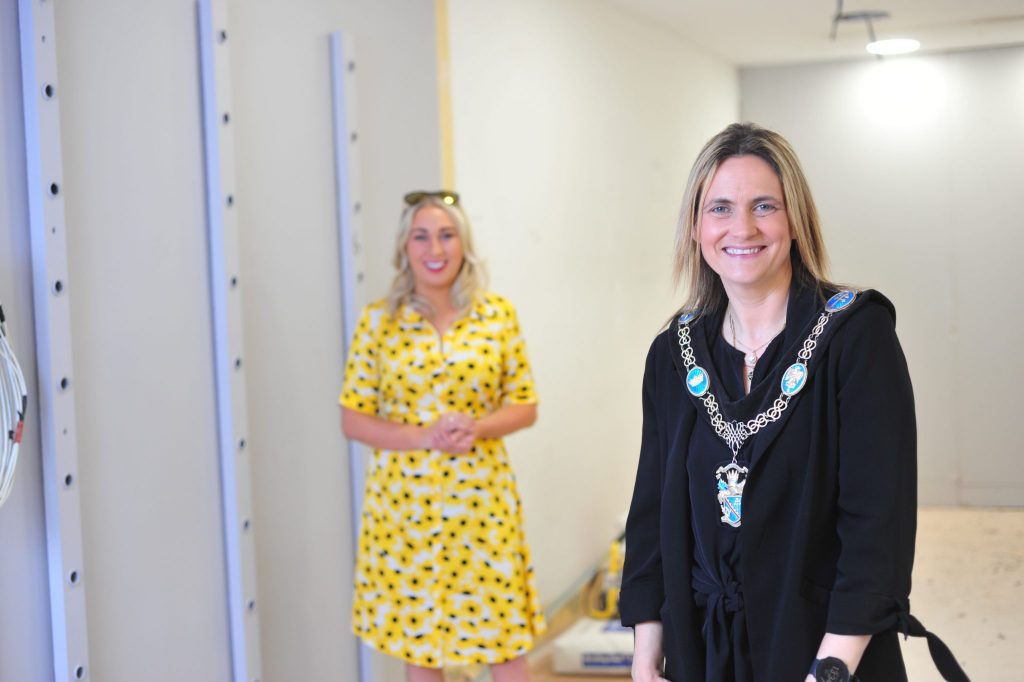 The Lord Mayor then stopped by with local fish monger Hans Cousins, a familiar face around Market Street in Armagh for nearly 20 years, who started trading again last Friday. With social distancing and hygiene measures in place, customers can now enjoy Hans' fresh, local trout, cod, haddock, salmon as well as tasty prawns, scallops, lobsters and some much missed market place banter.
"Seeing local businesses make small steps down the road to recovery under a backdrop of the late May sunshine certainly highlights a sense of optimism among the business community in the borough. And as I enter my last couple days as Lord Mayor it was a real pleasure to visit these businesses and hear how they're coping with the significant challenges they're facing due to the Coronavirus pandemic," commented outgoing Lord Mayor Councillor Mealla Campbell.
For the latest on business support guidance, visit www.armaghbanbridgecraigavon.gov.uk/business-support or follow us on our Facebook, Twitter and LinkedIn.