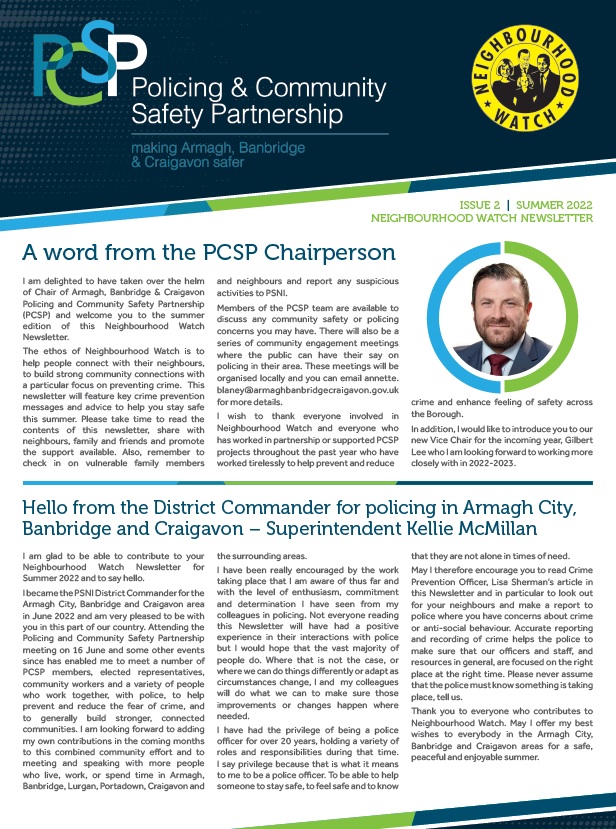 The second Neighbourhood Watch Newsletter (NHW) has just been launched – and is packed full of helpful information that will see you through the summer months.
With advice on how to protect yourself, your home and your car this summer against thefts and scams, information on improving your mental wellbeing, how to 'pay safe' when on holidays as well as all the necessary details should you need to contact your Neighbourhood Policing Team, grab a cuppa and take five minutes to have a read!
You will also be introduced to the new Chair of the Policing and Community Safety Partnership and the District Commander for the area.
Click here to download the newsletter: https://www.armaghbanbridgecraigavon.gov.uk/wp-content/uploads/2022/07/ABC-PCSPNewsletter.pdf
If you would like any further information on how to get involved in NHW or how to make your area a NHW scheme, contact Annette Blaney, PCSP Project Co-Ordinator on 07721 109762 or email