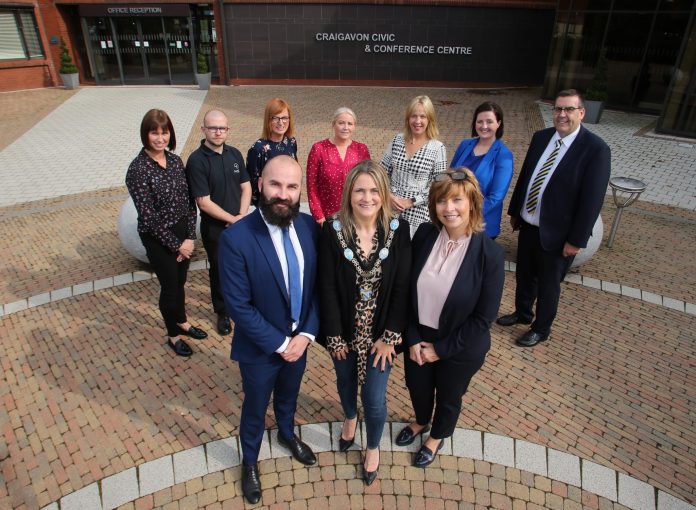 Armagh City, Banbridge and Craigavon Borough Council launches its first ever business support programmes aimed at developing employees.
Council's Accomplish programmes support local companies to upskill their people in coaching, supervisory and leadership skills. The programmes have been developed in partnership with local companies to meet their needs as part of the employability and skills agenda and are being delivered by Full Circle and Southern Regional College on a collaborative basis.
Part-funded by the Department for Economy through their Skills Focus Programme in partnership with ABC Council, the participants also make a small contribution to the £30,000 project.
21 employees from key growth sector companies throughout the borough are on the Supervisory and Management Development Programmes. On completion of each programme, which takes just a few months, participants will have received either an ILM level 2 accreditation in Leadership and Team Skills or ILM level 3 in Leadership and Management.
10 further participants on the Accomplish programme will gain the ILM Level 3 award in Effective Coaching – a totally unique element of the programme which is 100 percent funded by Council.
By the end of March 2020 a total of 55 local people will have benefited from the programme.
Launching the Accomplish programmes, Lord Mayor Councillor Mealla Campbell said: "Businesses receive council support in a variety of ways, and the Accomplish programmes are a perfect way of ensuring that employees on the ground benefit directly from our support.  A skilled local workforce is central to achieving and supporting a vibrant and thriving local economy. Through the ABC Local Works Forum we have been able to partner with the Department for the Economy and Southern Regional College, and worked closely with industry to develop programmes which invest in our most important resource – our people."
Neville Ferguson from the Department for the Economy adds: "The Skills Focus initiative is an excellent way for local businesses to upskill their workforce with accredited qualifications at Level 2 or above. The Department for the Economy provides 75% funding towards the costs involved and last year we supported more than 2,500 people across Northern Ireland to achieve qualifications through the programme. Skills Focus demonstrates how government, business and the further education sector can collaborate effectively and deliver tangible benefits to people, businesses and the wider economy."
Deborah Burns, HR Business Partner at Radius Systems comments: "At Radius Systems we are always looking for new ways to invest in and develop our staff. We were able to give some input into the development of the programme and so we know the support on offer will add value to our team. More often than not, we promote from within and so for us this programme is about building on the skills of the great people we employ."
Denise Cornett, Business Development Executive from SRC adds: "SRC is delighted to be a partner in the Accomplish programme.  Through our regular engagement with local industry, we understand the need for support in leadership and management training to enable SMEs to realise efficiencies and to compete and grow.  Through the Skills Focus programme, funded by DfE, we are able to engage in the Accomplish programme to deliver the first line management training to participants.  We wish the participants well and hope that this is the beginning of their leadership and management development activities."
For further information on other programmes available through Armagh City, Banbridge and Craigavon Borough Council, sign up to the business e-newsletter through www.armaghbanbridgecraigavon.gov.uk