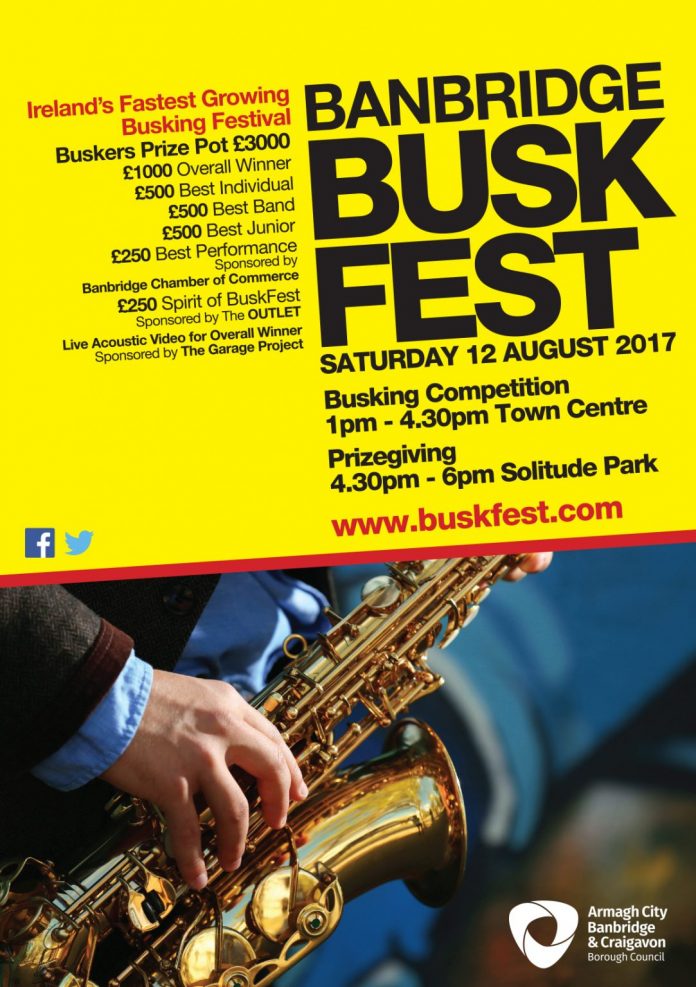 With over 80 acts already signed up BuskFest 2017 looks set to be the highlight of the borough's musical calendar.
On Saturday 12 August from 1pm performers from far and wide will take to the streets of Banbridge town Centre to compete in a number of categories including best individual, best band, best junior, best performance, sponsored by Banbridge Chamber of Commerce and the 'Spirit of BuskFest' prize, sponsored by The Outlet. As well as winning a share of the superb £3000 cash pot the overall winner will also be given the opportunity to record a live acoustic video produced by The Garage Project.
There is still time to sign up to compete in BuskFest, online registration at www.buskfest.com will remain open until 2pm on Friday 11 August 2017. Registration in person will also take place on Saturday 12 August from 9.30am – 11.30 in the Old Town Hall, Scarva Street, Banbridge.