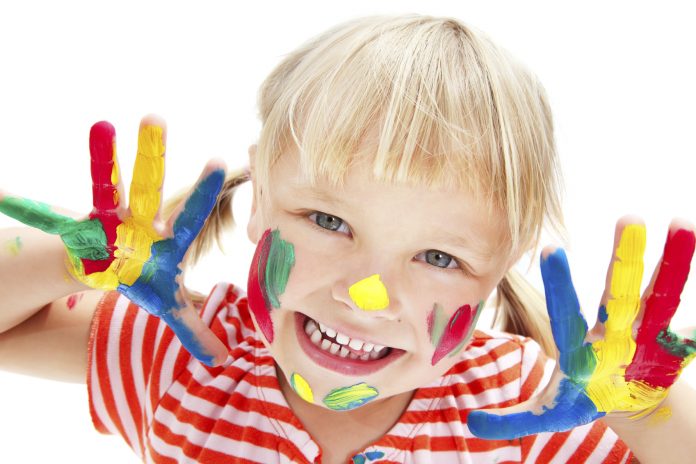 The new school year is just around the corner but before the bell rings to announce the start of term there is still time for children to get involved in some arty antics at the FE McWilliam Gallery and Studio, Banbridge.
Image Imaginarium is an exciting look into the world of self-portraits for 8 – 12 year olds taking place on Thursday 16 and Friday 17 August from 2pm – 5pm. Gathering inspiration from the current exhibition participants will explore a variety of print techniques and develop unique imagery. The cost is £24 per child.
On Friday 17 August younger children aged 5 – 7 years will also be able to enter the wonderful world of the Image Imaginarium for their own self-portrait workshop from 10am – 12pm. Cost is £8 per child.
There is colourful craziness galore with Mod Roc Madness on Saturday 18 August. Get to grips with this magical material and discover the endless possibilities of mod roc to create a selection of marvellous mini-sculptures. The workshop for 4 – 6 year olds runs from 10am – 12pm and 7 – 12 years from 2pm – 4pm. Cost is £8 per child.
Toddler Tuesday on 21 August from 2 – 3pm lets little artists aged 2 – 5years explore their imagination and develop their artistic abilities under the expert guidance of artist Deborah Malcomson. This friendly fun filled workshop costs £4 per child.
It's time to let the inner artist out and Unleash Your Creativity on Thursday 23 and Friday 24 August. Be inspired by your surroundings and discover the delights of developing drawing and painting techniques to create your very own artistic masterpieces. A workshop for 5 – 7 year olds takes place from 10am – 12pm priced £16 per child and from 2pm – 5pm for 8 – 12 year olds priced £24 per child.
Advance booking for all workshops is essential and all participants should dress for mess!
For further information, or to book a place on any of the workshops go to www.visitbanbridge.com Events in the Area or contact F.E. McWilliam Gallery & Studio on T: 028 4062 3322 Monday – Saturday 10am – 5pm.  (Please note that there is a £1 booking fee when booked directly through the gallery).
Details on all F.E. McWilliam Gallery & Studio activities and exhibitions can be found at www.facebook.com/femcwilliamgallery