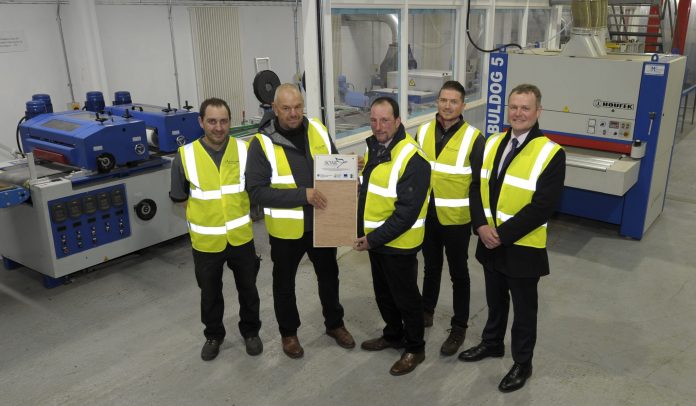 Rural communities across the borough of Armagh City, Banbridge and Craigavon continue to benefit from NI Rural Development Programme initiatives, securing nearly £240,000 in funding.
Led by SOAR ABC, two local businesses and one community group secured funding totalling near £240,000 from the Rural Business Investment Scheme (RBI Scheme) and the Rural Basic Services Scheme (RBS Scheme) respectively, both which form part of the wider NI Rural Development Programme.
Aiming to increase economic activity and employment rates across the wider rural economy, the RBI Scheme supports the growth and development of new and existing businesses, while the RBS Scheme supports capital investments that will provide access to basic services or improvements in social infrastructure to rural communities.
Dromore-based businesses, Wilson's Yard and Green Energy Engineering along with Armagh community group Redrock Development Partnership received nearly £240,000 in collective funding, helping them achieve their exciting plans and projects.
Chair of the SOAR Local Action Group (LAG), Councillor Gordon Kennedy commented,
"It is great to see first-hand how the funding received from the NI Rural Development Programme supports the growth of local businesses. The businesses we have visited have demonstrated innovation through diversification and contributed to the rural economy and job creation."
With £90,000 funding, architectural salvagers Wilson's Yard, purchased new machinery and carried out an electrical upgrade to facilitate the production of a new range of design-led finished timber wall cladding and floor products. Invaluable to the business, this funding will also help them create four new jobs.
Green Energy Engineering, who specialise in the provision and maintenance of heating equipment to both the domestic and commercial market, was boosted by around £47,000. The funding has enabled the Dromore business to diversify its operations into the manufacture of internal boiler components, structural reinforcement steel products and the provision of bespoke precision engineering as well as creating four new jobs.
Armagh-based community group Redrock Development Partnership were granted over £102,000 funding, helping them extend and upgrade their existing premises to include a suite of new training and educational space, as well as a business incubation and storage area.
Covering the borough of Armagh City, Banbridge and Craigavon, SOAR ABC implements the NI Rural Development Programme for local rural businesses, community organisations and authorities to develop projects that help grow new jobs, help businesses diversify and ensure much needed services are delivered locally.
SOAR ABC provides support through a number of programmes, namely Rural Basic Investment Scheme; Rural Basic Services Scheme, Village Renewal Scheme, Rural Broadband Scheme and Co-operation Projects.
Find out more about SOAR (ABC) and the NI Rural Development Programme here: https://www.soarni.org/