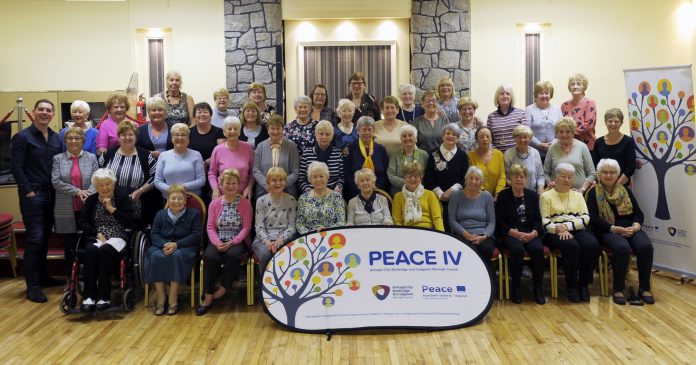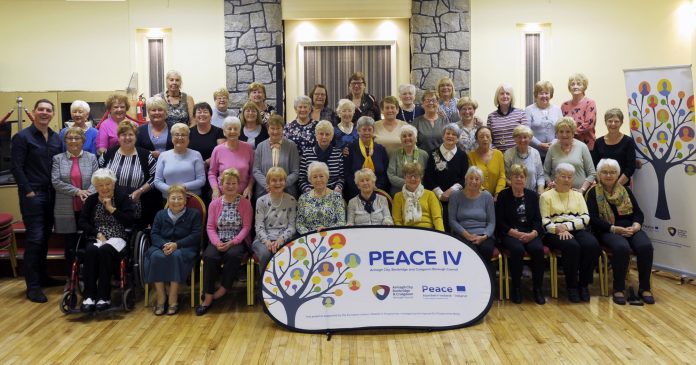 A brand new shared history project aimed at re-imaging an area in Kilwilke kicked off last week – with well-known singer Malachi Cush helping to get things started!
The project – which is led by North Lurgan Community Association (NLCA) and funded by Armagh City, Banbridge and Craigavon Borough Council's Peace IV programme under the theme of Shared Spaces and Services – will involve a range of local groups within North Lurgan and the wider Lurgan area.
Lurgan Spade Luncheon Club was the first group to get involved and they were delighted to work with Malachi Cush, exploring the local history of the area, people's memories and stories. The end result will be a song written by them, featuring the variety of information discussed and with the expertise passed on by Malachi!
NLCA will be working with a number of groups to deliver a programme of engagement events and sessions, which will explore local history, folklore, heritage and culture.
There is so much to delve into including the work of AE Russell, the history of the Levin Family, myths and legends including the story of Master McGrath and Margorie McCall as well as the history of street and townland names.
Other sessions taking place including working with children and artists to create masks, lanterns, garlands and spooky Halloween in North Lurgan Community Centre during October!
This will lead to the development of visual artwork and information panels that will tell the history of the local area and promote a better understanding of its shared history and reflect the good work of the local groups. This will be located at the junction of Lake Road and the railway line in an area that has recently undergone environmental improvements by the Northern Ireland Housing Executive.
The PEACE IV programme is a cross-border initiative, financed through the European Union and managed by the Special EU Programmes Body (SEUPB). Peace IV has been designed to support peace and reconciliation in Northern Ireland and the Border Region of Ireland. In addition to supporting peace and reconciliation, the Programme also contributes to the promotion of social and economic stability, in particular through actions to promote cohesion between communities.