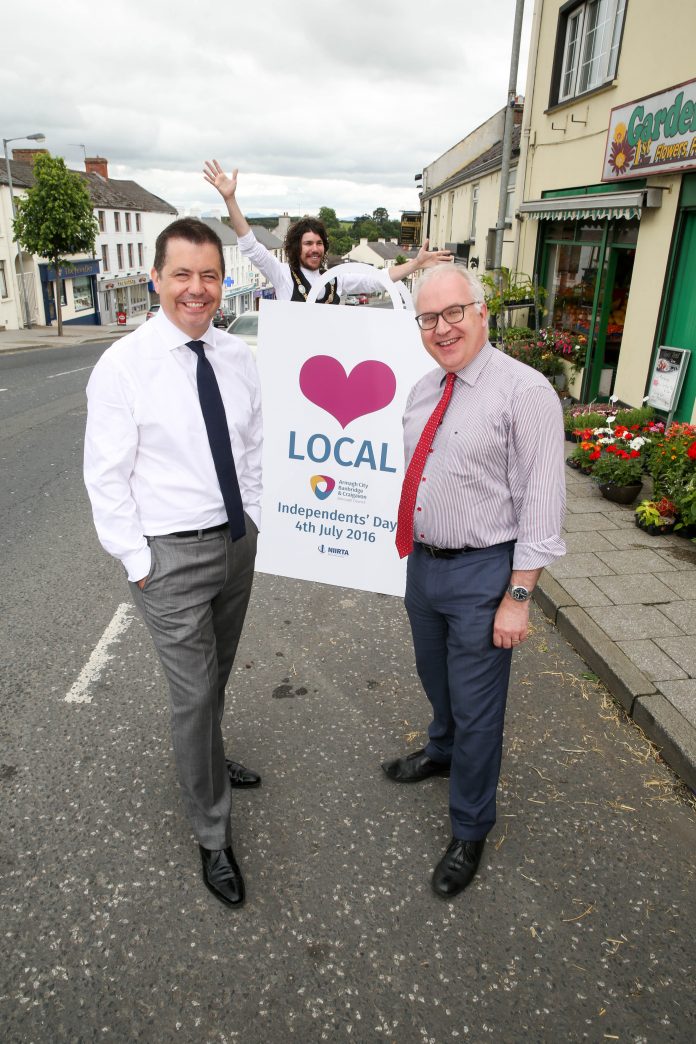 Shoppers across Armagh, Banbridge and Craigavon are being urged to shop local and support the many independent retailers in the surrounding area, as part of this year's Independents' Day on the 4th July.
Council has joined the national drive which promotes the benefits of shopping local with independent businesses, which add social and commercial value to the places we work and live.
As part of the annual campaign which urges shoppers to support independent retailers, the council will run a series of promotional activities across its urban and rural centres aimed at encouraging local people to consider shopping with their local independent retailers more and reminding them of the benefits of doing so.
 Lord Mayor, Councillor Garath Keating said local independent retailers were an essential part of the borough's economy and community as every £1 spent with a local, independent business, between 50-70p circulates back into that local economy:
"Local independent businesses are the lifeblood and character of our local villages, towns and cities. They make up the vast majority of traders and bring colour, individually and unique to our local communities. They really do need all our support in order to ensure they can continue to serve our communities with passion and to sustain the very fabric and vibrancy of our local high streets. This July think big and shop small!"
The Independents' Day campaign has the support of local Chambers of Commerce as well as the Northern Ireland Independent Retail Trade Association (NIIRTA) which co-ordinates a Northern Ireland wide campaign.
Glyn Roberts, Chief Executive at NIIRTA, added:
"Independents' Day is a great way to showcase the strengths of small businesses and our local retail centres. It is fantastic to see Armagh City, Banbridge and Craigavon Borough Council being actively involved in promoting the campaign on behalf of its local businesses and we hope people in the area get on board and enjoy the many benefits of shopping local."
Independents' Day, was launched in 2010 to celebrate crucial economic and social contributions made by independent businesses and it has gained considerable traction and is now widely recognised across the UK.