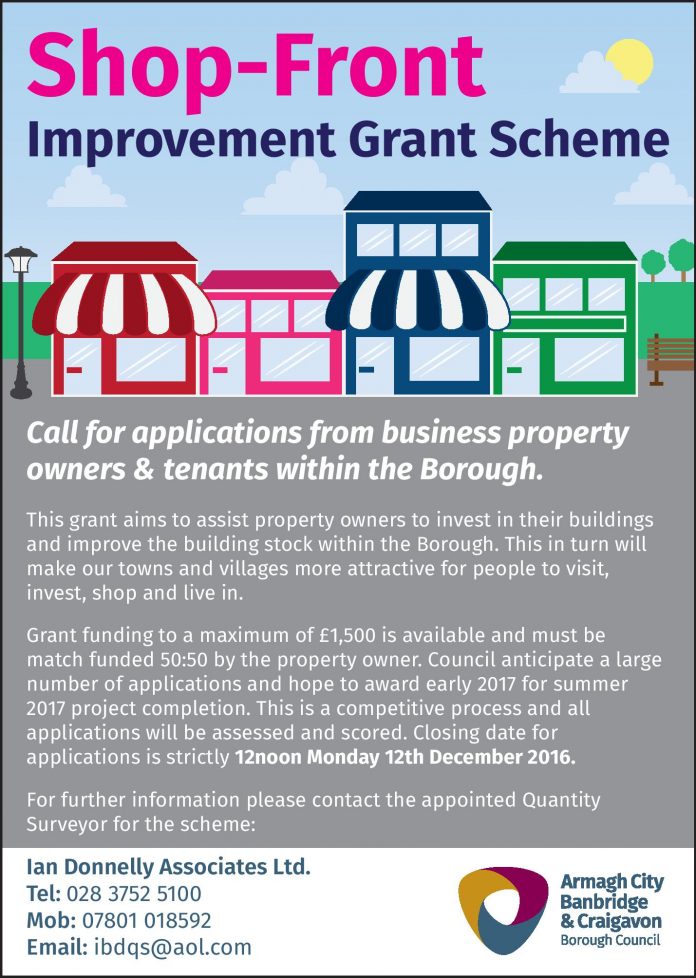 We are calling for applications from business property owners & tenants within the Borough.  This grant aims to assist property owners to invest in their buildings
and improve the building stock within the Borough. This in turn will make our towns and villages more attractive for people to visit, invest, shop and live in.
Grant funding to a maximum of £1,500 is available and must be match funded 50:50 by the property owner. Council anticipate a large number of applications and hope to award early 2017 for summer
2017 project completion. This is a competitive process and all applications will be assessed and scored.
Closing date for applications is strictly 12noon Monday 12th December 2016.
For further information please contact the appointed Quantity Surveyor for the scheme:
Ian Donnelly Associates Ltd.
Tel: 028 3752 5100
Mob: 07801 018592
Email:
Application Form
Guide for Applications