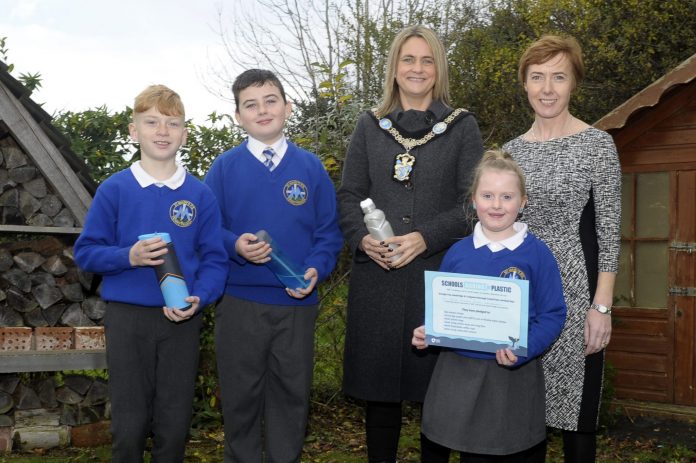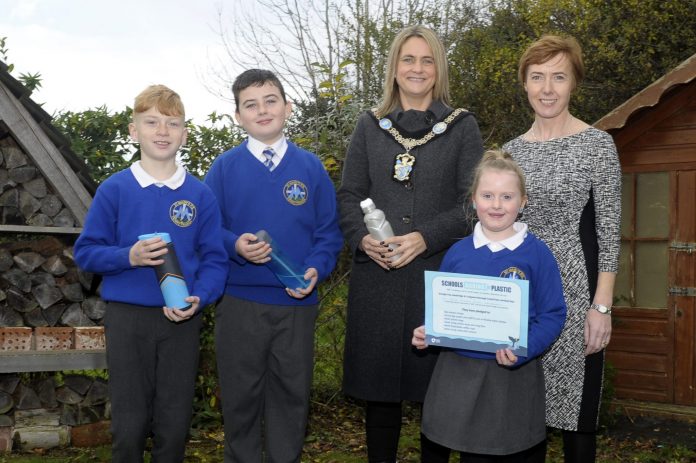 Armagh City, Banbridge and Craigavon Borough Council is working with local schools across the borough to try to reduce the amount of single-use plastics used daily.
Single-use plastics, or disposable plastics, are used only once before they are thrown away or recycled. These items are things like plastic bags, straws, coffee stirrers, soda and water bottles and most food packaging. Roughly 400 million tons of plastic is produced each year and half of it is single use-used once for a few minutes and then thrown away.
As it takes a very long time for these plastics to decompose, a lot of it will eventually end up in our oceans, resulting in the death of an estimated 100,000 sea mammals and one million birds every year.
Council are actively working with local schools to encourage them to sign a pledge to become plastic free and urge them to ban plastic straws, use refillable bottles and avoid plastic bags, plastic wrap, cling film, disposable cups and small milk cartons.
Lord Mayor of Armagh City, Banbridge and Craigavon Borough Council, Councillor Mealla Campbell, comments "Plastic waste is one of the greatest environmental challenges facing the world today.  We want to help your school to avoid single-use plastics, reduce waste and maximise recycling. We all have a role to play in reducing the amount of plastics used in society – these simple changes may not seem like a lot individually but if everyone made a small change and became more aware of the plastic problem, we could collectively make a massive difference."
For further information, or to sign up to the pledge, please call 0300 0300 900.
For more helpful hints and tips on how to reduce waste, download the council's bin-ovation app from the Play or App Store or contact Armagh City, Banbridge and Craigavon Borough Council on 0300 0300 900.