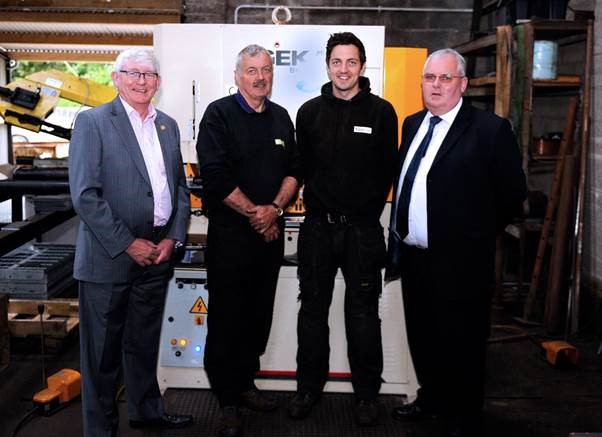 SOAR is continuing to invest in rural small and micro businesses supporting local communities.
Over £1.1million worth of investment has been issued to 24 local rural businesses with the potential of delivering 86 new jobs in manufacturing, engineering, IT and service sectors.  Most of those are using the investment to help find new markets outside of Northern Ireland developing their export potential.
The Northern Ireland Rural Development Programme offers many opportunities for both new and existing businesses to invest in new equipment, new premises, marketing and web based materials to help strengthen their economic position in their current business markets.
Mr Bryan McLaughlin, Chair of SOAR Local Action Group explains the progress to date,
"The response to our Rural Business call has been incredible.  We've already greatly exceeded our expectations for this stage in the programme.  It is very heartening to realise that there are so many entrepreneurial companies based in the Borough. It is gratifying for us to be able to invest in and support our rural businesses".
The rural development programme is supported through the partnership between Council, Department of Agriculture Environment & Rural Affairs and the local Leader Group.  SOAR is investing in rural areas over the forthcoming funding period up to 2020.
The Rural Business Investment Scheme plans to support rural businesses with exporting potential growth and develop and create new valued added jobs for Northern Ireland.  Typically investments range from £30k for new businesses up to £90k for small businesses.  Job creation is the main focus and the Rural Development Programme investment will target those businesses who can help achieve this.
SOAR have already held workshops for the next round of funding for investments for rural businesses and individuals. Ultimately, they want to allocate another £1million into rural businesses for this next call, adding to the development opportunities offered to small businesses.
Mr McLaughlin concludes, "SOAR look forward to funding more investment in rural areas.  Again there is tremendous interest in our second call for applications from micro and small business and we look forward to investing further in our rural communities".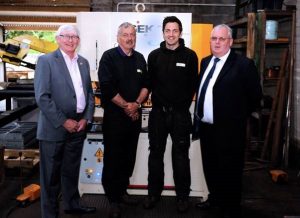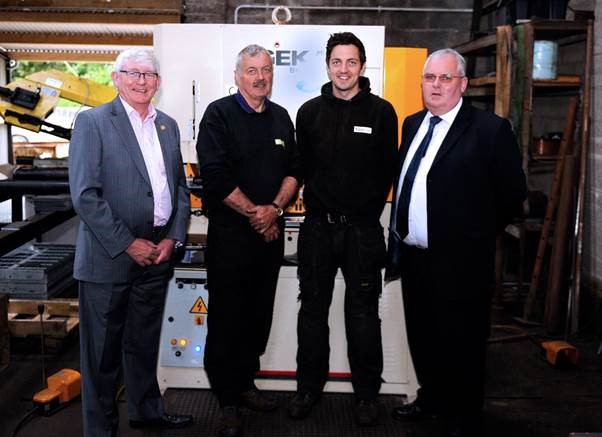 Rural Business Investment Scheme
Viewing newly funded machinery at Fabritec Partnership from outside Portadown. Left – Mr Bryan McLaughlin (Chair of SOAR Local Action Group), Mr Ernest Carrick (Fabritec), Mr Thomas Carrick (Fabritec) & Mr Jerome Burns (Dept. of Agriculture, Environment & Rural Affairs)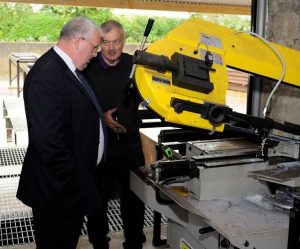 Explaining new machinery at Fabritec Partnership from left – Mr Jerome Burns (Dept. of Agriculture, Environment & Rural Affairs) & Mr Ernest Carrick (Fabritec)