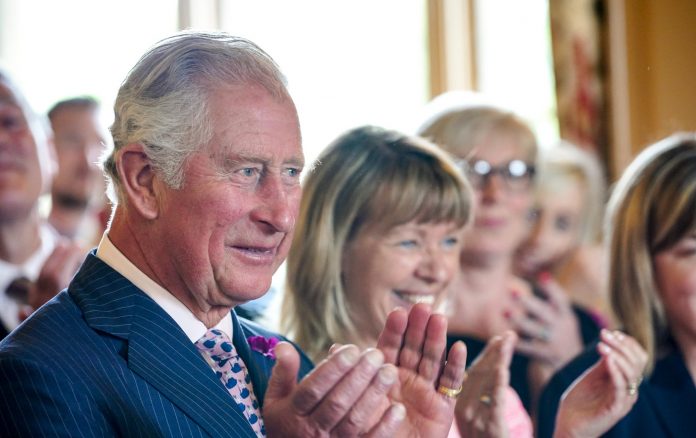 Following his special visit to the Palace in Armagh, The Prince of Wales arrived in Lurgan Park and made his way to Brownlow House.
Warmly welcomed by esteemed Piper Derek Mack ahead of next month's UK Pipe Band Championships in Lurgan Park, His Royal Highness enjoyed an extensive tour of this historic building.
Meeting with beneficiaries of the PEACE IV Programme, including representatives from a range of local community groups, charities and voluntary organisations, His Royal Highness also met with those directly involved in the Townscape Heritage Project which is helping to preserve and protect Lurgan's rich built and cultural heritage.
There was also an opportunity to meet with representatives from The Friends of Brownlow House and the Ulster Scots Network to learn more about the unique history of Brownlow House.
An outstanding joint choir performance and unique Irish/Ulster Scots dance showcase prepared and delivered by students of St Ronan's College and Lurgan Junior High School brought his visit to an inspiring close.