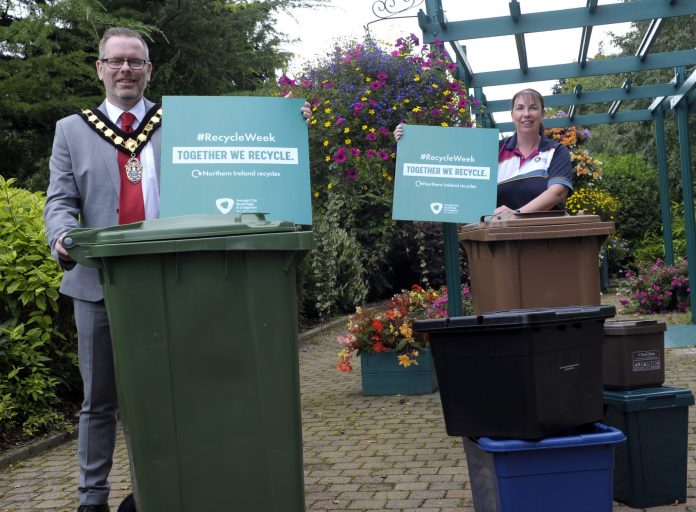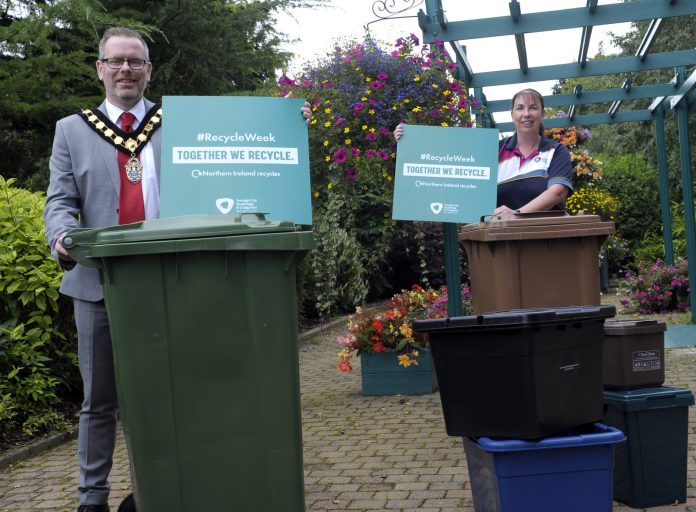 Armagh City, Banbridge and Craigavon Borough Council is getting behind this year's national Recycle Week campaign (21-27 September) by supporting the theme of thanking the nation for continuing to recycle more at home in spite of all the challenges faced throughout the pandemic.
Statistics released by Recycle Now show that through lockdown Northern Ireland has become even more environmentally aware, with 83% of households saying they 'regularly recycle' and coming out of lockdown, more people than ever are prepared to change their lifestyles to help the environment.
This was reflected in recycling figures at a local level. Over 2,000 tonnes of additional recyclable waste was collected from households throughout the borough between March and June this year, compared to the same period last year. Food and garden waste accounted for two-thirds whereas dry recyclable materials such as cardboard, glass, tins, cans, paper and plastic bottles/tubs made up the remainder.
Fully supportive of Recycle Week which is now in its 17th year, Lord Mayor Councillor Kevin Savage expressed his gratitude to communities across the borough for continuing to recycle when the public health crisis unfolded and caused unprecedented disruption to every other aspect of daily life.
He commented: "Recycle Week this year is an opportunity to thank everyone in the borough for continuing to recycle, whatever their circumstances and to celebrate the way we have all pulled together.
It's really encouraging to see that, in the most difficult times, local communities still showed an unstinting commitment to recycling.
To every local household that made a real effort to place more items in their recycling bins, boxes and caddies, I thank you for your sterling efforts.
There has been a positive leap forward in attitudes that we must capitalise on so we can do even better in the coming year.
And to everyone who took the time to show their gratitude for our waste collection crews during lockdown, your kind gestures were warmly received and gratefully appreciated.
Whether it was a smile, a wave or a heart-warming note left out for them, your small tokens of gratitude boosted morale as they heroically worked in the most difficult of circumstances to sustain an essential frontline service when most of us went into lockdown."
Throughout Recycle Week, the council will show its support by lighting up several of its iconic buildings green on Tuesday 22 September and using its social media channels and #RecycleWeek to further thank and inspire local people to continue recycling more waste at home.
For more information on Recycle Week, visit www.recyclenow.com/ni