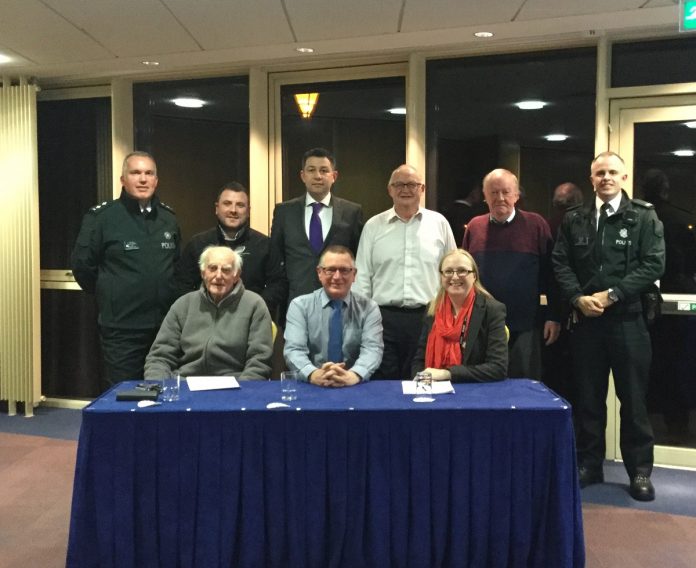 Over the next few weeks Armagh, Banbridge and Craigavon Policing and Community Safety Partnership (PCSP) are giving local people the opportunity to meet with the PCSP and PSNI.
Local police will be in attendance at Community Engagement Meetings to give an update on policing in each district and to answer any questions members of the public may have.
The meeting for the Craigavon area will take place in Craigavon Civic Centre Monday 20th June at 8pm, Portadown area will take place in Portadown Town Hall on 21st June at 8pm and Lurgan area in the Jethro Centre on 23rd June at 8pm.
All members of the public are welcome to attend any of the meetings to discuss local policing issues.
For further details contact the PCSP Craigavon Office on 028 3831 3607 or email