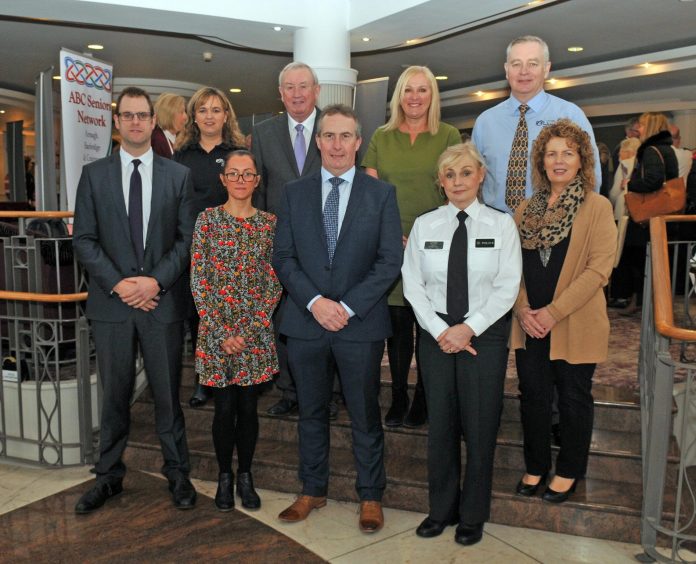 It was a morning of entertainment and advice for over 150 older people at a recent Keep Safe, Keep Well event.
Organised by Armagh, Banbridge and Craigavon Policing and Community Safety Partnership (ABC PCSP), the event took place in the Seagoe Hotel last Tuesday 21 January and encouraged older people to look after their own personal safety and wellbeing.
Delighted with the conference's success, Chair of ABC PCSP, Councillor Lavelle McIlwrath commented,
"It was great to see so many in attendance at the recent Keep Safe, Keep Well event. This  kind of event is vital to the older people in our borough, as it not only helps signpost people to important services and organisations in a fun and informative way, but it also helps bring people together to foster a sense of community and belonging.
Hosted by local man Pearse McBride, the event included a selection of speakers and information stands covering topics such as protection against abuse, fraud, nuisance callers, disposal of prescription drugs, emotional and physical wellbeing, as well as important updates on the ongoing work of the PCSP and the Neighbourhood Policing Teams. With attendees also treated to entertainment from local community choir Accolade, the event proved to be informative and enjoyable to all.
To find out more about ABC PCSP and any upcoming events please contact 0300 0300 900.