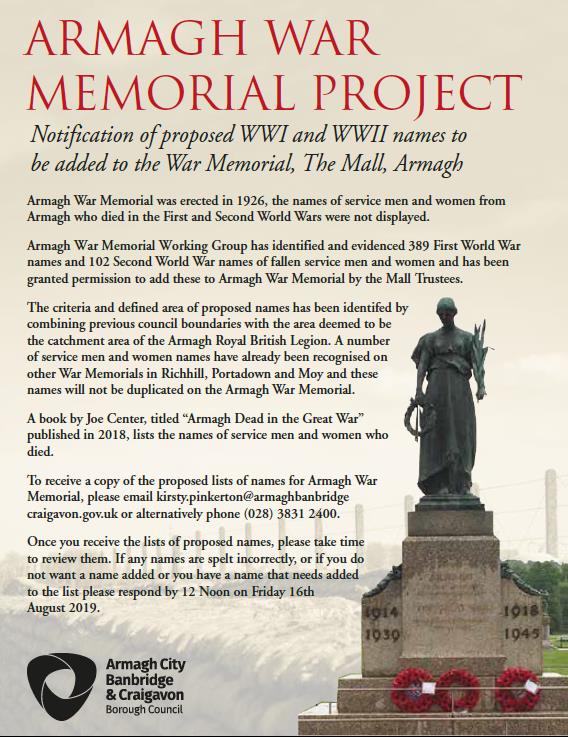 Armagh War Memorial was erected in 1926, however the names of service men and women from Armagh who died in the First and Second World Wars, were not displayed.
The Armagh War Memorial Working Group has identified 389 First World War names and 102 Second World War names of fallen service men and women and has been granted permission to add these to Armagh War Memorial.
To receive a copy of the proposed lists of names for Armagh War Memorial, please email or alternatively phone (028) 3831 2400.
Once you receive the list of proposed names, please take time to review it. If there are any names which are spelt incorrectly, or if you would like a name added or removed from the list – please respond by 12noon on Friday 16th August 2019.