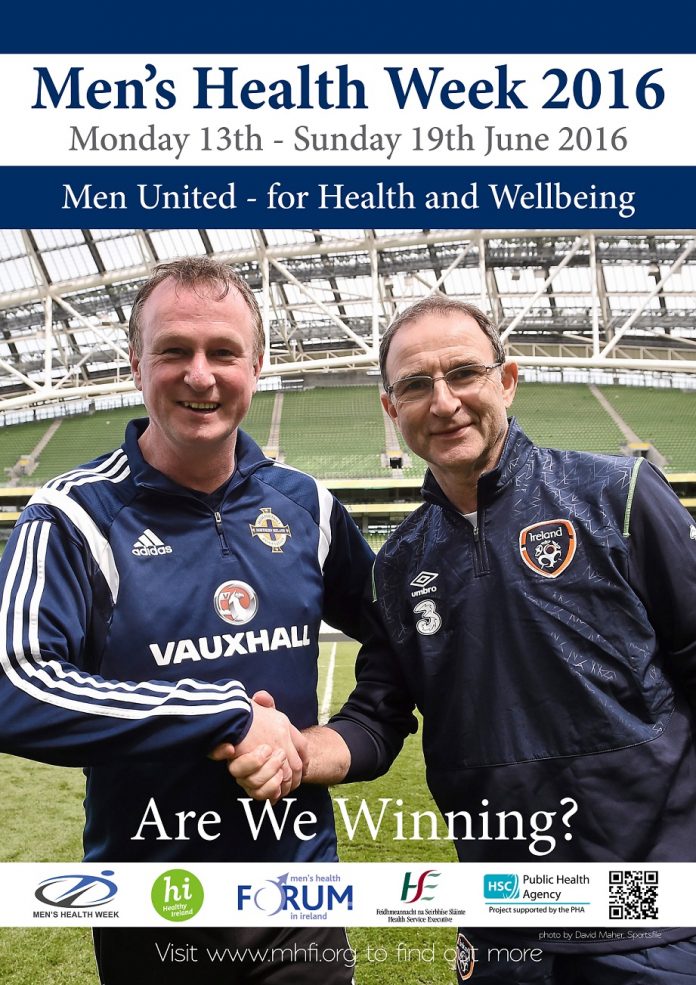 It's Men's Health Week (MHW) which this year runs from Monday 13 until Sunday 19 June 2016. The theme will focus upon 'Men United – for Health and Wellbeing', and the key question is: 'are we winning?' If the answer is 'no', then it's time to join with other people to do something positive and practical about it!
As always, the overarching aims of MHW are to:
Heighten awareness of preventable health problems for males of all ages.
Support men and boys to engage in healthier lifestyle choices and activities.
Encourage the early detection and treatment of health difficulties in males.
However, any events, activities and actions to mark this occasion are very welcome.
To find out more about Men's Health Week  visit: www.mhfi.org/mhw/mhw-2016.html
MHW 2016 – What Can I Do To Mark This Week
MHW 2016 – The Toolbox for Action