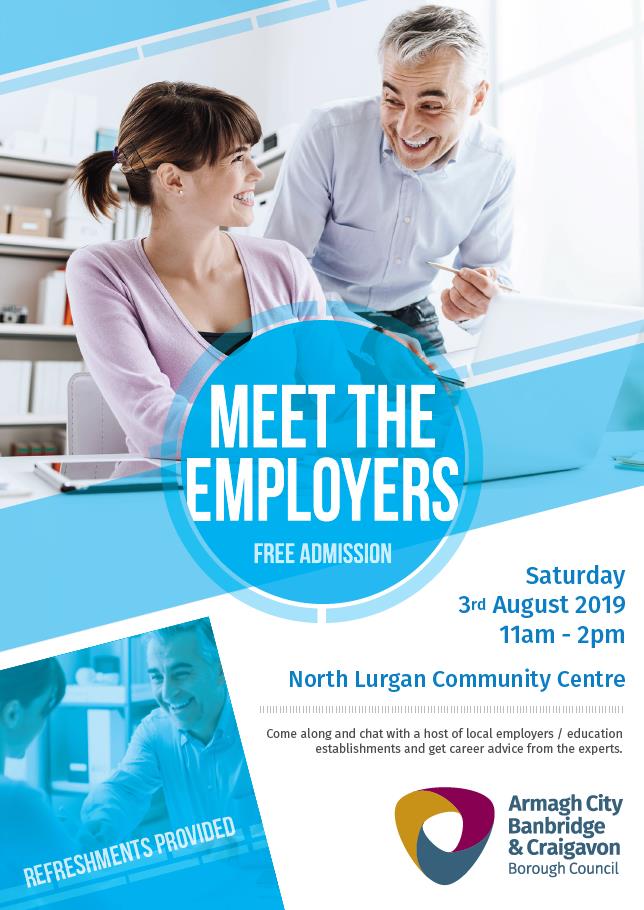 Job seekers interested in gaining key careers advice and information on exciting jobs in various sectors, can speak with representatives from well-known businesses and organisations at an upcoming 'Meet the Employers' event in Lurgan.
Organised by Armagh City, Banbridge and Craigavon Borough Council, it will be held at North Lurgan Community Centre on Saturday 3rd August from 11am to 2pm.
The event is a great opportunity for the public to meet with a host of local employers and education establishments and get career advice from the experts.
It will feature a wide range of stands from employers of all sizes who have live job vacancies in entry level and skilled roles. These include major employers representing different sectors including health and fitness, pharmaceutical, admin and hospitality and catering.
Allowing you direct interaction with various kinds of employers and career advisers, you will also have the opportunity to discuss relevant skills and competencies needed for existing vacancies or about industry specific training and qualifications.
The event is free of charge and aimed at people looking for employment, considering a change of job and those who would like to develop new skills and gain new qualifications.
Refreshments will be provided.
For further information, please call Glen Dickson on 028 3831 2420 or email