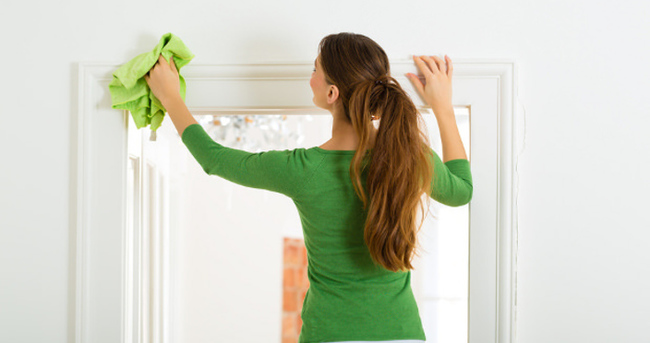 Spring has finally sprung and everyone is dusting off the cobwebs to begin the clean up of clutter accumulated over the winter months.
Nothing is as satisfying as a good clear out around the home, however it's important to remember that 80% of your household waste can be recycled and should be disposed of in your recycling bin/box.
Bleach and cleaning product bottles, aerosol sprays and toothpaste boxes are often forgotten about and binned however they should always be placed in your recycling bin/box along with other dry recyclable products including plastic pots, tubs and trays, cardboard and paper, tins and cans, tetra pak and household batteries.
Larger items and additional household waste can also be taken to your local recycling centre to be recycled and disposed of in an environmentally friendly fashion.
With the sun out and the first flowers in bloom it's time to get back into the garden. Garden waste can be disposed of in your brown bin or at any local recycling centre. Examples of accepted garden waste include grass trimming, leaves, weeds, cuttings and pruning's, twigs and branches. All garden waste collected in the borough is processed using a method known as 'in vessel composting' where it is turned into compost which can then be used to grow more plants and to return nutrients back to the soil.
For more information on waste recycling and collection contact the Environmental Services department on 0300 0300 900 or download our free Bin-Ovation App from the App Store or Google Play which provides details on what goes in which bin, access to your bin collection calendar and environmental tips and advice.