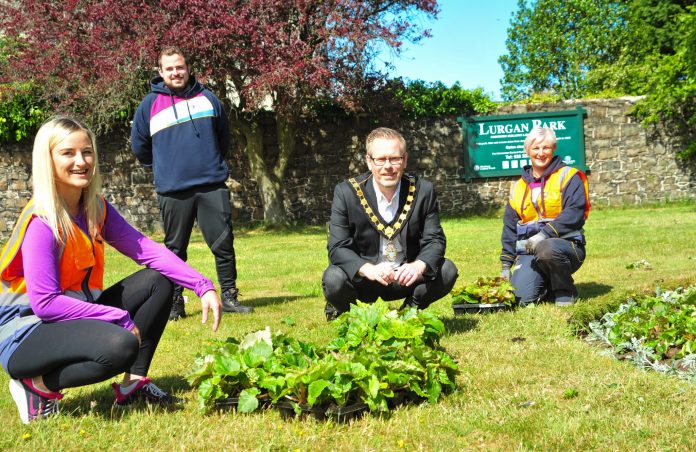 The green fingers were out at Lurgan Park last week – with the planting of beautiful summer blooms.
Lord Mayor Councillor Kevin Savage called out to Lurgan Park last week to see how some council employees are helping out to keep the park neat and tidy and prepared for summer.
Due to Covid restrictions council employees including Michael McDaid, Debby Knox and Amy Flynn have switched their normal jobs at Cascades Leisure Complex and Craigavon Leisure Centre to help out at Lurgan Park.
Getting the full 'park life' experience, the new recruits have been helping with the extensive grass cutting, meticulous strimming and gate keeping as well as getting to don their best gardening gloves to assist with the planting of marigolds and begonias – ensuring the park will be awash of colour soon.
Lord Mayor of Armagh City, Banbridge and Craigavon, Councillor Kevin Savage commented: "It is down to the hard work, dedication and commitment of our staff that ensures parks in our borough are kept to such a high standard for everyone to enjoy. With a long list of daily tasks, it's great to see the Parks team get a helping hand."
Parks across the borough will see the planting of new summer bedding promising to be a feast for all the senses.