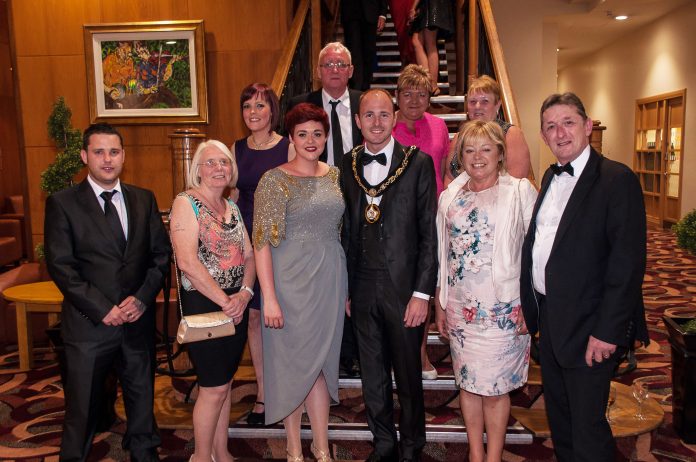 In his final days as Lord Mayor of Armagh City, Banbridge and Craigavon, Councillor Darryn Causby hosted an event at Armagh City Hotel on Friday 3 June to raise funds for his two chosen charities, Cancer Fund for Children and Helping Hands.
A grand total of £7,051 was raised at the event through a raffle and auction, bringing the final amount raised during Councillor Causby's term in office to £20,393.
A dazzling array of esteemed guests joined councillors as well as business and community representatives from across the borough to support the Lord Mayor's charities.
Speaking at the event, Councillor Causby said: "Thank you for your generosity and for making this evening a memorable occasion marking the end of my 14-month tenure as Lord Mayor. It has been an absolute privilege to serve all citizens and be an ambassador for this new borough. I met many wonderful people while carrying out 900 engagements and will always fondly remember the great community spirit that embodies the people of this borough."
Councillor Causby also took the opportunity to thank the Deputy Lord Mayor, his fellow councillors, the Chief Executive as well as the Lord Mayor's Office for their ongoing support throughout his term in office.