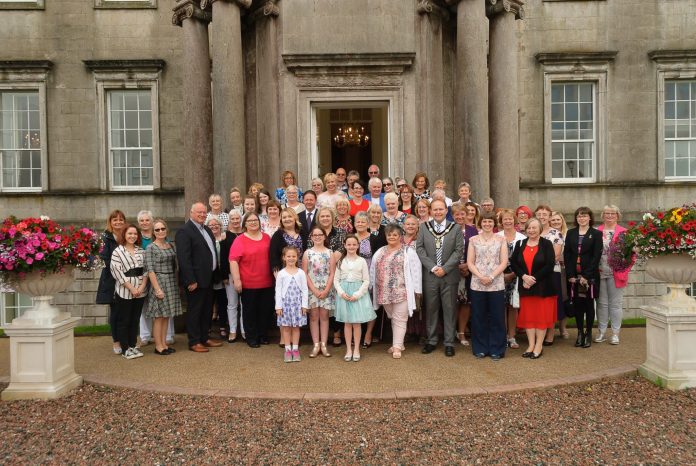 The Lord Mayor, Alderman Gareth Wilson was delighted to welcome Joanne Harris -Founder of 'Knitted Knockers of Northern Ireland', along with co-founders; Hope Graham, Anne Thompson, Linda Ferguson, Janice Greer and Lauren Harris and their exceptionally hard working team of volunteer knitters to the Palace, Armagh.
Lord Mayor, Alderman Wilson stated, "It was a privilege to welcome the Knitted Knockers NI volunteers to the Palace to officially recognise their marvellous contribution to the community and their contribution to helping breast cancer survivors in their recovery. The level of dedication and commitment the ladies show is amazing and to have assisted so many people in their first year is so wonderful. I wish Joanne Harris and her team of volunteers well for the future."
If you would like to contact Joanne Harris for more info on the group her number is 07562 574449.