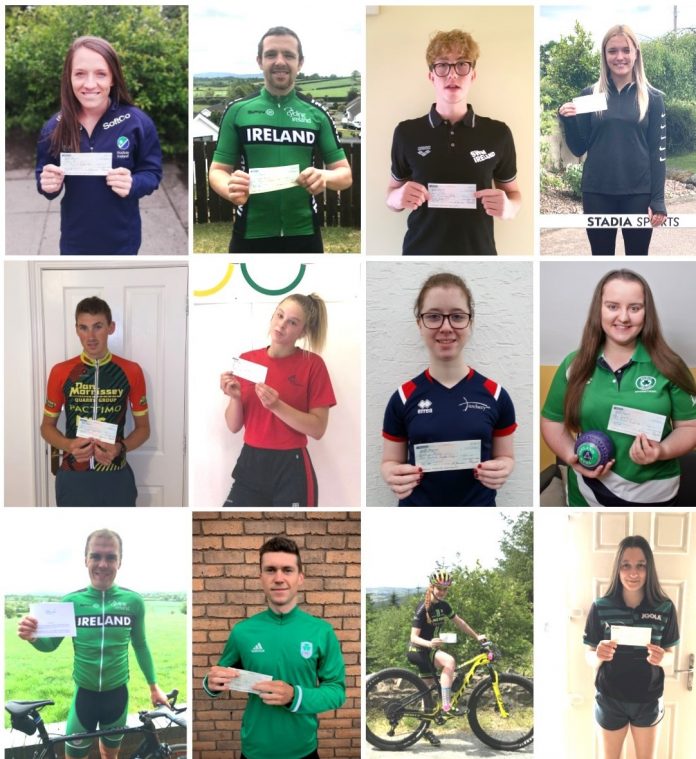 Local athletes are a step closer to going for gold thanks to the Armagh, Banbridge and Craigavon Sports Forum awarding 34 sports bursaries totaling over £20,000 of funding.
Last October, Armagh, Banbridge and Craigavon Sport Forum launched its second Sports Bursary Scheme in association with Armagh City, Banbridge and Craigavon Borough Council to support and facilitate the development of aspiring sportspersons across the borough.
A Lord Mayor's reception for bursary winners was scheduled to take place in March this year but unfortunately, due to Covid-19, celebrations had to be cancelled, however new Lord Mayor of Armagh City, Banbridge and Craigavon Borough, Councillor Kevin Savage, spoke of his support for the scheme and those receiving awards; 'I was delighted that the ABC Sport Forum introduced these bursaries to assist our top athletes at junior and senior level.  I know that competing at such a high level requires a lot of financial commitment and I hope that this small token can help you to achieve your sporting goal."
Thirty Four bursaries totalling £20,550 were awarded with the following athletes being awarded a Development Bursary Tier 2: Ethan Williamson (Athletics), Holly Mulholland (Athletics), Sam Topping (Cricket), Christopher Curry (Hockey), Olivia Gibson (Hockey), James Crummie (Rugby).
Tier 1 Bursaries were awarded to Orla O'Connor (Archery), Mark Nesbitt (Archery), Kathryn Morton (Archery), Laura Comer (Badminton), Rory Comer (Badminton), Laura Cassells (Bowls), James Curry (Cycling), Niamh McKiverigan (Cycling), Tommy Dobson (Hockey), Lucy Craig (Hockey), Reuben Crothers (Rugby), Adam Brown (Skiing), Nicole Larmour (Table Tennis) Aedan McGivern (Table Tennis) and Tom Colvin (Table Tennis).
Top Up Tier 2 Bursaries were awarded to Sinead Byrne (Archery) and Caleb Ralston (Tennis) with Top Up Tier 1 Bursaries awarded to Matthew Teggart (Cycling), Daniel Wiffin (Swimming) and Jodie McKew (Tae Kwon Do).
Eight athletes were awarded the Ambassador award including Emma Mitchell (Athletics), Mark Downey (Cycling), Bethany Barr (Hockey), Serena Barr (Hockey), Niall McVeigh (Para Badminton), Christopher Burns (Para Cycling), Philip Doyle (Rowing) and Russell White (Triathlon).