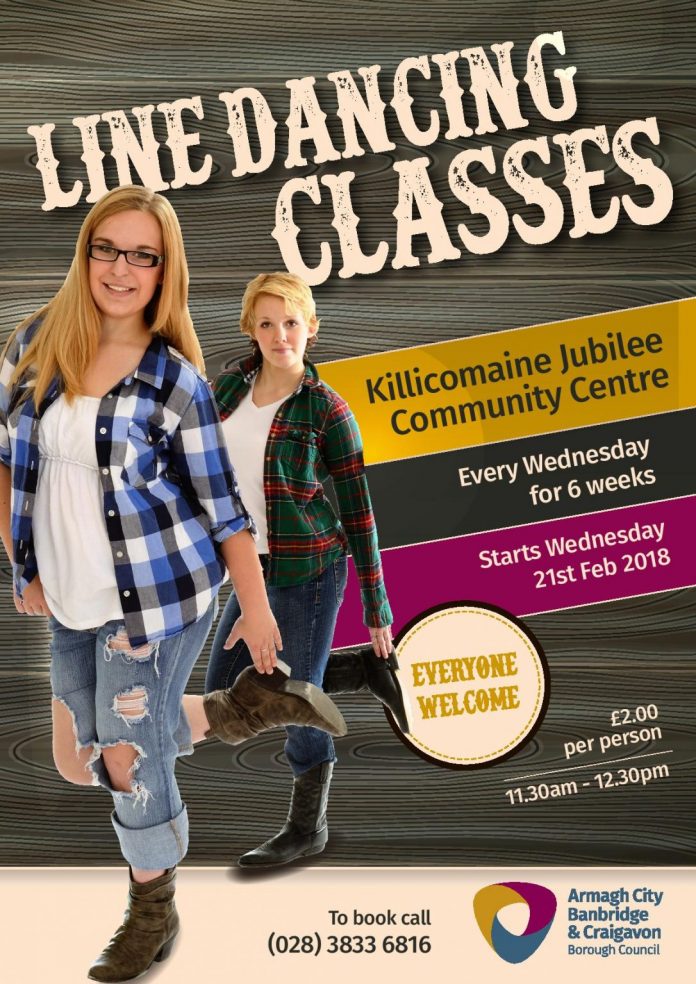 Are you interested in getting fit and having some fun at the same time – but unsure what activity to try out? Then why not give Line Dancing a go!
Killicomaine Jubilee Community Centre is starting Line Dancing classes on Wednesday 21st February and promises to be a fun way to get some exercise and even meet new people!
Get ready to learn some moves including the cha cha, pivot turns, grapevine, rock steps and jazz steps – all to some fabulous music!
Suitable for beginners as well as those who have more experience, this class offers something just a little bit different!
The classes will take place from 11.30am to 12.30am, will last for six weeks and costs just £2 per session.
To book call Laura McGrath on 028 3833 6816 or e-mail