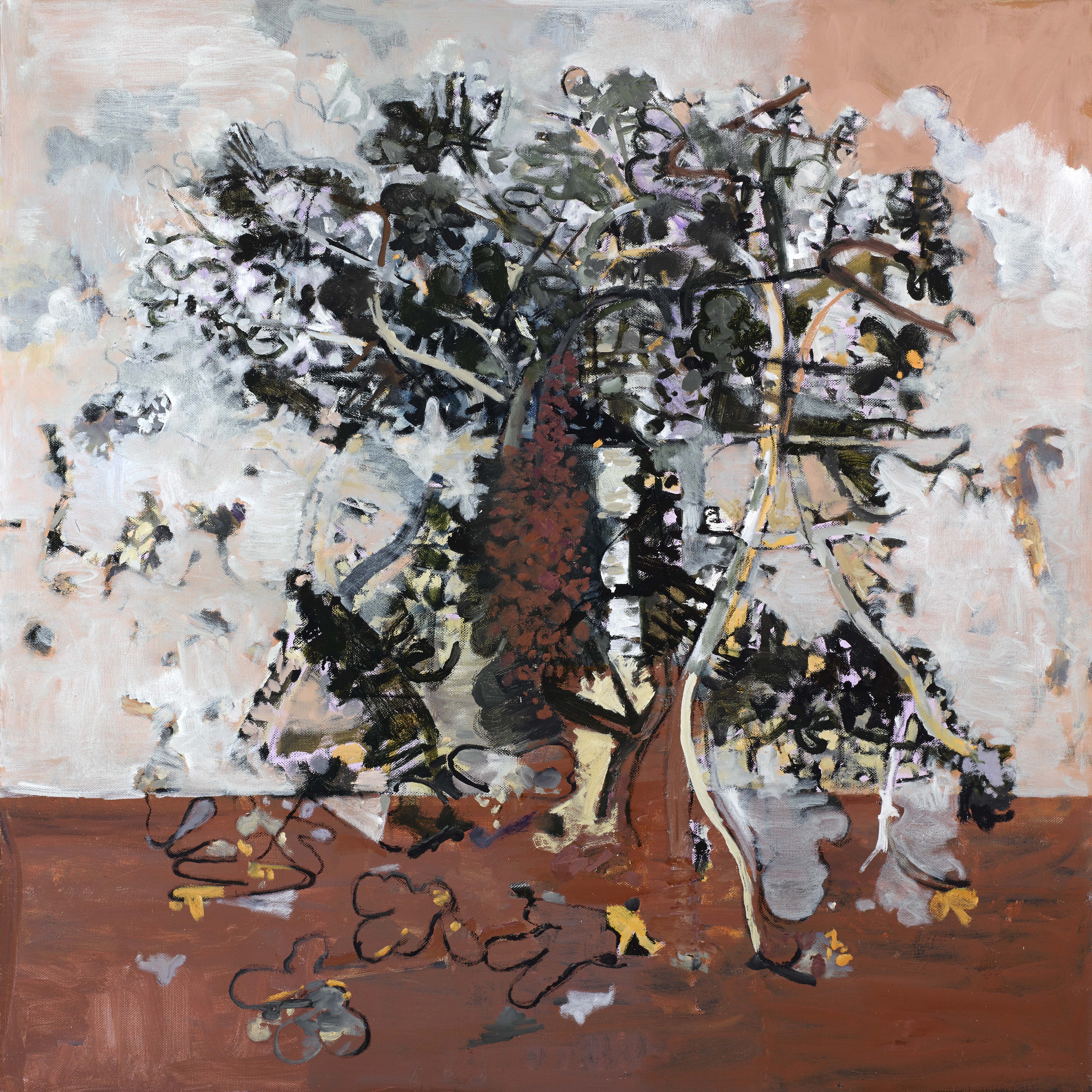 On Friday 10 June 2016, the F.E. McWilliam Gallery opened its doors to art enthusiasts from near and far for the launch of exhibitions by Co Down artists David Crone and Eleanor Wheeler.
David Crone's retrospective exhibition entitled Echoes and Reflections sat magnificently in the main gallery and Eleanor Wheeler's exhibition Topiary took pride of place in the F.E. McWilliam Sculpture Garden.
Lord Mayor of Armagh City, Banbridge and Craigavon, Councillor Gareth Keating, welcomed visitors to the Gallery and complimented the artists and organisers on the quality and diversity of the work on show. He said  'We are delighted to be able to present the work of these two accomplished local artists. Eleanor Wheeler has created a number of public art works in the Borough including 'From the Bridge to the Hills' near the new bus station in Banbridge and The Luck Penny in Rathfriland. David Crone's exhibition has been developed in co-operation with Ulster University and the Royal Hibernian Academy in Dublin and it is wonderful that that exhibition will tour to Dublin where it will open later in the year'.
Born in Belfast in 1937 and now based near Spa, Co. Down David Crone  has had a long and distinguished career as an artist and tutor having taught for over 30 years at Annadale Grammar School from 1963-1975 and, until 2001 at Belfast College of Art.
Highly respected in the art world, David Crone has an extensive history of exhibiting in Ireland and beyond and has has received many honours over the years including membership of the Royal Ulster Academy and the Royal Hibernian Academy
Featuring key works from throughout his career, this exhbibition brings together paintings from public and private collections and aims to introduce his work to those new to his art and remind the rest of us of what an important artist he is.
Co-curated by Riann Coulter, Curator of the F.E. McWilliam Gallery and Feargal O'Malley, Curator at Ulster University, this exhibition is a cross-border collaboration between the F.E. McWilliam Gallery and the Royal Hibernian Academy, Dublin, where the exhibition will be on display from 10 November – 22 December 2016.
Eleanor Wheeler's exhibition Topiary which has been created for the F.E. McWilliam Sculpture Garden, features a number of ceramic vessels and sculptures inspired by natural forms including pine cones.
Wheeler has written that the topiarists art of training living trees and shrubs into decorative forms is one of the best metaphors for man's attempts to control nature. Her sculptural forms are drawn from seed pods and the traditional cone, columns and spire shapes that appear in formal gardens of the 17th century. The colours and textures of the clay and glazes evoke aging surfaces of decaying wood and stone. Speaking of her work she states that 'the introduction of sculptural elements into a garden brings a formality, a human touch and sense of scale and pattern; creating a place out of a space.'
To mark the opening of both exhibitions, the Friends of the F.E. McWilliam Gallery dished up their delightful annual strawberries and cream reception for their members and the artists.
David Crone: Echoes and Reflections runs until 28 August 2016. Eleanor Wheeler: Topiary will run until the end of September 2016. Admission to the Gallery and Sculpture Garden is free
The F.E. McWilliam Gallery is open Monday – Saturday 10.00 – 5.00pm and Sunday (June/July/August) 1.00 – 5.00pm.