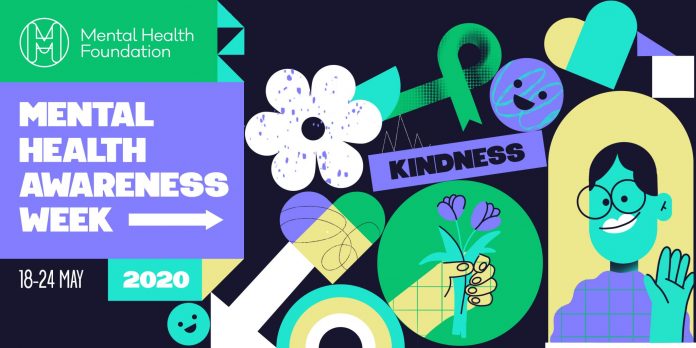 Next week is Mental Health Awareness Week (18 to 24 May). This year's theme is kindness, which is very befitting given the wonderful acts of kindness we have witnessed in our borough and around the world as we support each other during the Covid-19 pandemic.
The Mental Health Foundation has chosen the theme of kindness because research shows that kindness and mental health are deeply connected. Kindness strengthens relationships, develops community and deepens solidarity.
Use the week to shine a light on the ways in which kindness is flowering at this time in our borough among families, neighbours, communities, carers, charities, churches, essential workers, businesses etc.
– Join with thousands in practising acts of kindness to yourself and others during the week.
– Reflect on an act of kindness. Share your stories and pictures (with permission) of kindness during the week using #MentalHealthAwarenessWeek and #KindnessMatters

– Share your ideas on how you think we could build a kinder society that would support our mental health using the same hashtags as above.
Here are some acts of kindness to inspire you.
Call a friend that you haven't spoken to for a while.
Tell a family member how much you love and appreciate them.
Arrange to have a cup of tea and virtual catch up with someone you know.
Arrange to watch a film at the same time as a friend and video call.
Tell someone you know that you are proud of them.
Tell someone you know why you are thankful for them.
Send a motivational text to a friend who is struggling.
Send someone you know a joke to cheer them up.
Send someone you know a picture of a cute animal.
Send an interesting article to a friend.
Send an inspirational story of kindness people around the world are doing for others to someone you know.
Contact someone you haven't seen in a while and arrange a virtual catch up.
Offer to send someone a takeaway or a meal.
Offer support to vulnerable neighbours.
Donate to foodbanks.
Donate to a charity.
Reach out to call a friend, family member or neighbour who is experiencing loneliness or self-isolation.
Offer to skill share with a friend via video call – you could teach guitar, dance etc.