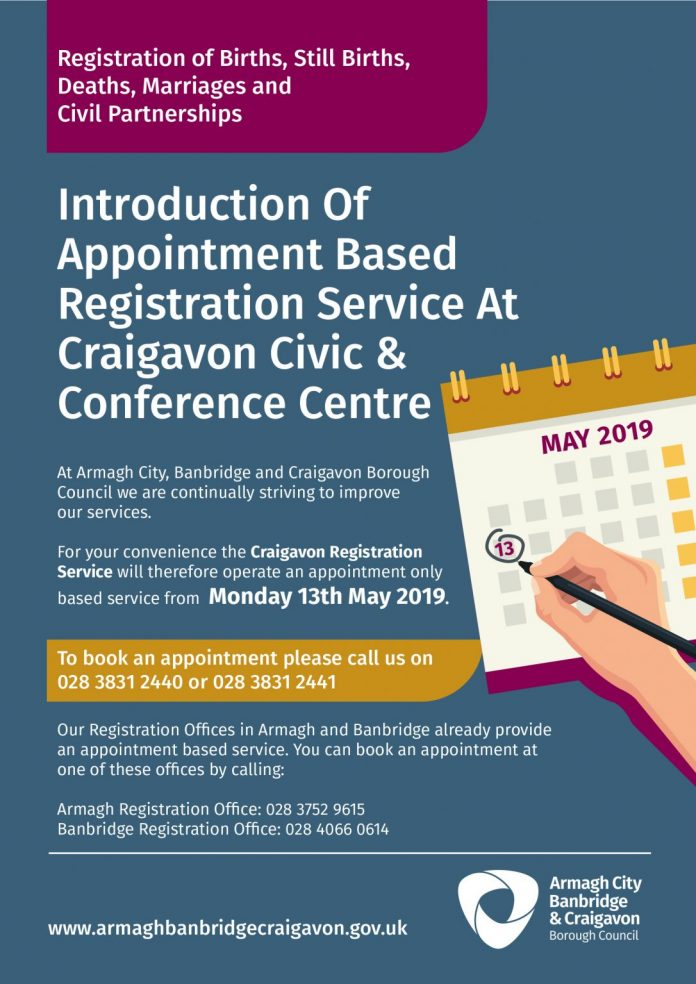 At Armagh City, Banbridge and Craigavon Borough Council we are continually striving to improve our services.
For your convenience the Craigavon Registration Service will therefore operate an appointment only based service from Monday 13th May 2019.
This will harmonise registration services across the borough, as our registration offices in Armagh and Banbridge already provide an appointment based service.
To book an appointment please call:
Craigavon Registration Office – 028 3831 2440 or 028 3831 2441
Armagh Registration Office: 028 3752 9615
Banbridge Registration Office: 028 4066 0614