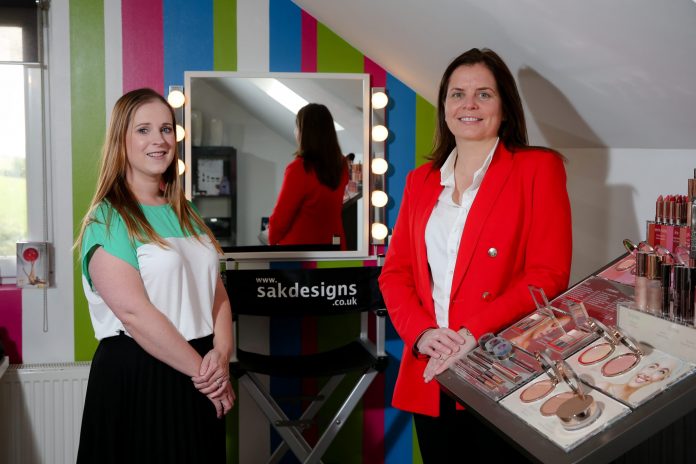 Armagh City, Banbridge and Craigavon Borough Council is running a dynamic mentoring support programme for local SMEs to help grow and develop their businesses in local and international markets.
With growing the local economy top of the council's agenda, the innovative Business Engagement Programme (BEP) provides free tailored mentoring to help local businesses prosper.
Engaging with over 550 local companies over the past five years, the ambitious programme has successfully helped create over 100 jobs across the borough, and has resulted in 11 new products being developed and brought to market including a pallet stacking system for use in the haulage industry.
Businesses taking part receive a bespoke assessment of their business needs and up to 40
hours tailored mentoring support from a pool of experienced professionals. In addition, businesses are also signposted to other support programmes and organisations including Invest Northern Ireland, Intertrade Ireland and local enterprise partners for further information and advice to help their business grow.
Lord Mayor Councillor Mealla Campbell comments "Council is committed to supporting the local economy and in particular local businesses who provide a wealth of unique services, goods and employment opportunities for our borough. Programmes such as this ensures that the right support is provided when and where it is most needed – giving businesses access to on the ground practical support to help grow their company and create employment opportunities, stimulate growth and improve skills."
To date participants have received a range of tailored support, including help to produce and update business plans, create websites, streamline finance systems, marketing, as well as advice on becoming more social media savvy, identifying new clients and suppliers and help with funding applications.
A host of thriving local businesses who have benefitted from the programme recently are outlined below.
Based in Craigavon, Plaswire process and recycle industrial plastics back into the supply chain. Andrew Billingsley, CEO of Plaswire said: "Thanks to the BEP we have been able to develop an exciting new website reflecting our dynamic polymer processing capabilities and capacities. The programme has helped to cement our company reputation as one of the most skilled and specialised plastic waste processors across the Island of Ireland."
IMC Glass Ltd. based in Banbridge who currently create 2,500 units of glass per week for use within Northern Ireland and Republic of Ireland.  Aaron McCreanor, Company Director commented: "The Business Engagement Programme has been a great help for me in regards to our online marketing campaign. My mentor Damian introduced me to a new strategy in terms of how to approach google keywords to maximise our marketing exposure. I would fully recommend anybody to take advantage of this free programme run by council."
Stacey Kilpatrick, owner of S.A.K Designs in Armagh is a talented makeup artist specialising in bridal work as well as face painting for events, body painting for promotional activities and provides training. Stacey said, "Working with a digital marketing mentor was invaluable for my business. This is such a large part of my marketing strategy however I didn't have the resources or skillset, in such a fast paced industry, to showcase my business to its full potential. My mentor was able to audit my business and provide assistance in areas where I lacked time and knowledge, as well as giving me the tools to be able to take this forward myself. This is a fantastic programme provided by council and an amazing opportunity for any small business."
Another business to avail of mentoring advice is Terry Design in Craigavon who design, make and fit commercial and residential interiors. Terry McDonagh, Managing Director, comments "We signed up for the Business Engagement Programme with council to help develop a growth plan for the company. A business mentor was appointed and following an initial meeting we worked with Brigid to carry out a strategic review of the business and develop our growth plan. I have developed many business plans over 40 years and this was among one the best processes I have experienced. We are very grateful to council and Brigid for the help we received and are busy implementing the plan."
Another successful business who took part in the programme is Autobits Motorstore in Armagh who sell and deliver automotive products.  Mairead McDonagh from the business comments "I want to say a huge thank you to Armagh City, Banbridge and Craigavon Borough Council for giving Autobits Motorstore this fantastic opportunity to participate in the Business Engagement Programme to gain digital marketing and business growth support. What an absolute pleasure it was working with our mentor Damian over the last number of months. Damian's advice and expertise has been invaluable – providing us with helpful tips and ideas that we will take on board and to enable us to improve our online selling, reach new markets and ultimately grow our business."
To be eligible for the programme, businesses must:
• Be located within the Armagh City, Banbridge and Craigavon Borough Council area
• Employ less than 50 people
• Be actively trading
• Not currently receiving similar support from elsewhere
• Be able to create a job (after mentoring, approx. within 6-12 months of completion of the
programme)
The Business Engagement Programme, which is part funded by Invest NI, will run until August 2020.
To arrange a meeting, please contact the Programme Manager on or call
028 3831 2408