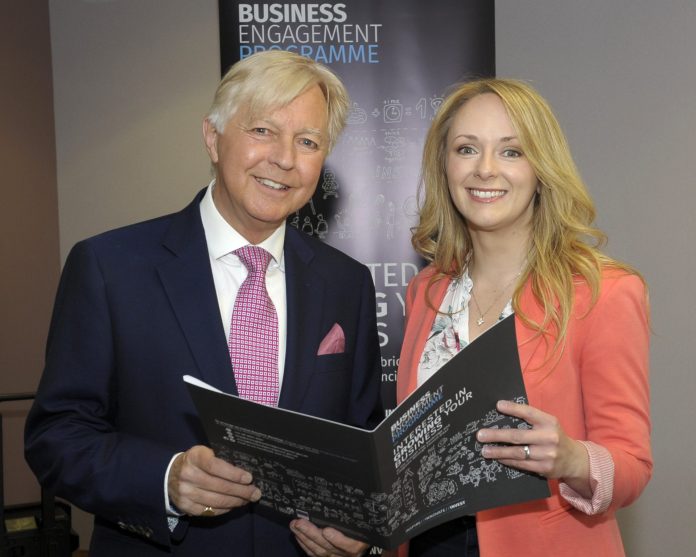 The latest phase of a cutting-edge business programme designed to support and grow local micro and small sized enterprises, was recently launched by Armagh City, Banbridge and Craigavon Borough Council.
With growing the local economy top of the Council's agenda, the innovative Business Engagement Programme (BEP) provides tailored mentoring to help local businesses grow and prosper.
Engaging with over 500 local companies over the past four years, the ambitious programme has successfully helped create over 100 jobs across the Borough, and has resulted in eight new products being developed and brought to market including a pallet stacking system for use in the haulage industry.
The Business Engagement Programme is part funded by Invest NI and the European Regional Development Fund under the Investment for Growth and Jobs Northern Ireland (2014-2020) Programme.
At the official launch, local business owners had the opportunity to meet key mentors who will be supporting them, and heard success stories from Helen Troughton of Armagh Cider Company and Clive Latimer from Trailertek – two thriving local businesses who have directly benefitted  from the BEP. Council aims to recruit at least 387 businesses throughout the Borough and mentor them over the next three and a half years.
Former Deputy Lord Mayor, Councillor Sam Nicholson said, "I am delighted to see the latest phase of this ground breaking programme launched. Council is committed to supporting the local economy and in particular local businesses who provide a wealth of unique services, goods and employment opportunities for our borough.  This programme is the leading the way in helping micro and small sized enterprises to grow and prosper which in turn is helping to stimulate growth, improve skills and increase employment."
Ethna McNamee, Regional Manager, Invest Northern Ireland commented, "Armagh City, Banbridge and Craigavon Borough Council area has already proved itself to be a centre of excellence for economic growth. 98% of businesses in this Borough are micro or small enterprises, so it is highly encouraging to see this Council rolling out important economic development projects."
Former Chair of the Economic Development and Regeneration Committee, Councillor Joe Nelson added, "This programme will give businesses in the borough access to on the ground practical support to help grow their business and create employment opportunities. Programmes such as this are bringing wide ranging benefits to a large number of our micro and small sized local businesses and ensuring that the right support is provided when and where it is most needed."
To arrange an initial baseline meeting, contact the Programme Manager on 028 3831 2551 or