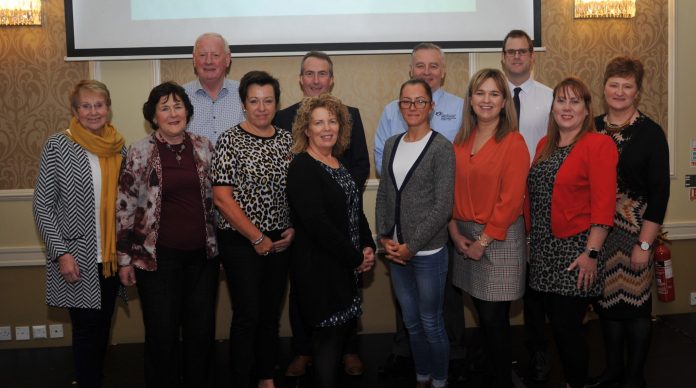 Armagh, Banbridge & Craigavon Policing and Community Safety Partnership (PCSP) recently held an information morning for residents over 60 at the Armagh City Hotel.
With over 150 people, the popular annual event welcomed everyone to a morning of entertainment and advice to encourage self-well-being and personal safety as well as highlighting a range of accessible services.
Chair of Armagh Banbridge Craigavon PCSP, Councillor Lavelle McIlwrath said,
"This event is about helping older people in our community and raising awareness of the services available to them. I would like to thank the speakers who provided professional advice and hope this will enable older people in our community to keep safe and well."
Local man Pearse McBride hosted the event and introduced a selection of speakers beginning with Billy Stewart from the Policing and Community Safety Partnership who introduced the audience to the work of the partnership.
Keith Jackson from Ulster Bank and Lisa Sherman from the PSNI, then gave very informative presentations on scam awareness and the steps that can be taken to avoid being a victim of fraud.
Elaine Devlin, Investing in Health Officer got some fantastic audience participation as she demonstrated the five ways to wellbeing recommended to improve everyone's mental health.
Ciara Doris from Start 360 gave information on the safe disposal of prescription and non-prescription drugs at the various RAPID disposal bins, which are located through the Borough.
One of the highlights of the event was the entertainment provided by Accolade, a very talented community choir who performed several beautiful and uplifting pieces to the audience.