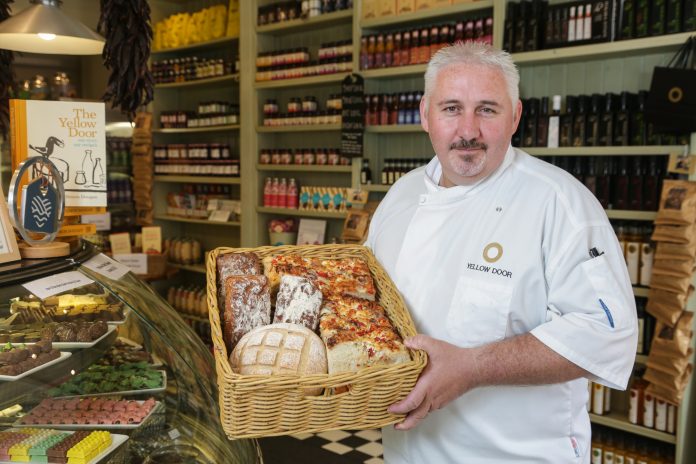 30 local products awarded Great Taste stars in the world's most coveted blind-tasted food competition.
Following months of judging, 40 Great Taste stars were awarded to 30 products from 15 producers in Armagh City, Banbridge and Craigavon borough, the area known as the Food Heartland of Northern Ireland.
The standout products for the Food Heartland were bread, meat and cider.
Yellow Door Portadown was awarded eight stars, and Quails Fine Foods picked up an incredible six stars. Armagh cider also impressed the judges with MacIvors Cider, Armagh Cider Company and Long Meadow Cider scooping six stars between them.
Lord Mayor of Armagh, Banbridge and Craigavon Garath Keating congratulated the winners, "Well done to all the Great Taste award winners! To have 40 stars awarded to products in this area is great news for the borough, and shows how deserving we are to be known as the Food Heartland of the region."
Recognised as a stamp of excellence among consumers and retailers alike, Great Taste, organised by the Guild of Fine Food, is widely acknowledged as the most respected food accreditation scheme for artisan and speciality food producers.
The Great Taste symbol is a guarantee a product has been through a rigorous and independent judging process. It's not about smart packaging or clever marketing – it's all about taste. Whether it is jam, gin, beef or butter being judged, all products are removed from their wrapper, jar or bottle before being tasted. The judges then savour, confer and re-taste to decide which products are worthy of a 1-, 2- or 3-star award.
Highly regarded MasterChef judge and restaurant critic Charles Campion was on the panel of judges, "Great Taste is the only food award worth having".
Out of the 10,000 products to be judged by more than 500 of the most demanding palates, 3,539 were awarded a highly prized Great Taste accolade and a remarkable 212 are based in Northern Ireland.
Stars Awarded
10 products awarded 2-stars
20 products awarded 1-star
2-stars
Armagh Cider Company
Grahams Bakery
Greenmount Farm Shop
L'Artisan Foods Ltd (2 products)
Long Meadow Cider Ltd
MA Quail Ltd
Quails Fine Foods (2 products)
Yellow Door Portadown Ltd
1-star
Addie's Fudge and Fancies
Holmes Bakery
Irwin's Bakery (3 products)
krazi baker (2 products)
Linwoods Health Foods
MA Quail Ltd
Mac Ivors Cider Co. (2 products)
New Found Joy
Quails Fine Foods (2 products)
Yellow Door Portadown Ltd (6 products)