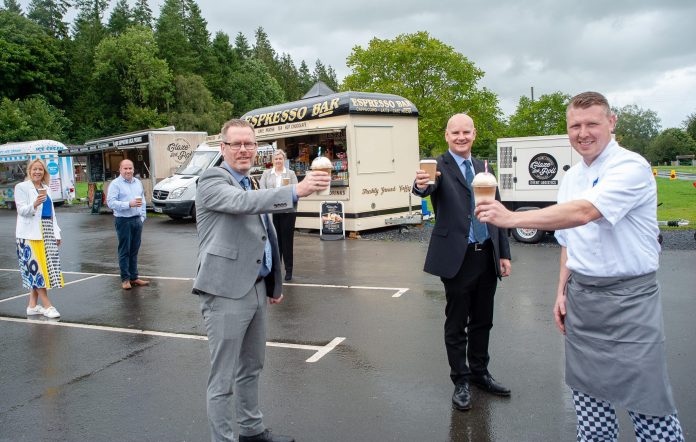 Last year, Armagh City, Banbridge and Craigavon Borough Council administered a Rural Business Development Grant Scheme through DAERA's Tackling Rural Poverty and Social Isolation (TRPSI) Programme which saw investment in local businesses totalling nearly £50,000.
Following the fantastic success of this scheme, a second tranche for applications is now open! So, if you are a rural, micro business (less than 10 employees) within this borough, you are eligible to apply for funding for capital items up to a maximum of £4,999.
It is envisaged that these grants will help to support the recovery and sustainability of rural businesses following the Covid-19 pandemic. Together, DAERA and council will deliver grant aid to businesses to support sustainability and assist them as they get back on their feet and move forward.
There is a certain amount of criteria to meet to be eligible for the grant, but some ideas of accepted expenditure may include computer equipment to facilitate staff working remotely, E-commerce websites to allow online purchase capabilities, new equipment and machinery or modifying the internal layout of business premises to ensure compliance with Covid-19.
"I am delighted to see this Rural Business Development Grant Scheme return after an extremely successful pilot project last year," commented the Lord Mayor of Armagh City, Banbridge and Craigavon, Councillor Kevin Savage.
"The scheme is especially welcome at this time when micro rural businesses have been hit hard throughout the pandemic. These grants will breathe life back into our vital rural businesses and help to ensure their future development as we move forward in these uncertain times."
Councillor Brian Pope, Chair of Economic Development and Regeneration Committee added, "We, as a council, are proud to support our rural communities and I would encourage as many micro businesses as possible to apply for this scheme or to get in touch should they need any support or guidance."
'Glaze & Roll Coffee' is just one example of a business who received funding through the pilot scheme last year which part-funded the purchase of a low emission generator which enabled them to create three new part-time jobs in their coffee kiosk in Gosford Forest Park.
The closing date for applications is Friday 11 September at 12noon. The Application Form and Guidance notes can be found on the council's website at: https://www.armaghbanbridgecraigavon.gov.uk/business/rural-business-development-grant-scheme/
The application form and supporting documentation should be emailed to
This scheme accepts application and claim documentation in electronic form only. You must use the same email address throughout the process for submitting your application and any Letter of Offer and claim documentation.
For more information or for help and support please email: or telephone 07785 517 483 or 07702 696 260.