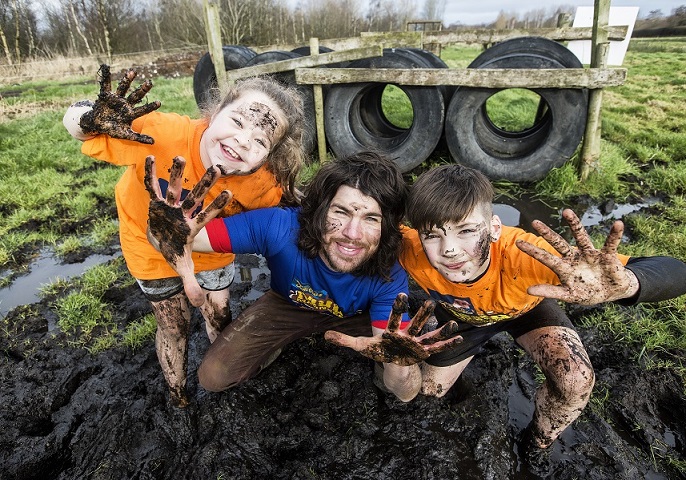 Mud Madness is back for 2017! Are you ready to take part in Northern Ireland's muddiest and best off-road challenge? Sponsored by McVitie's Jaffa Cakes the event will take place on Sunday 9th April at Foymore Lodge, near Portadown.
For adults the challenge includes two muddy laps of an 8km course through 25 obstacles. For Mini Mud Madness there will be two waves. The first wave is for ages 6-11 years and participants will run 1 lap (1km) of the course and in the second wave, for ages 12-16 yrs, participants will run  2 laps (2km) of the course.
Why not add to your muddy challenge and consider raising funds for our event charity partner , Marie Curie.  Look out for their volunteers at the end of the course who will help provide everyone with much needed food , refreshments and Jaffa Cakes!
Entry for both events is now open with limited spaces available in each. All participants in the Mud Madness event will receive a Jaffa Cake goody bag, a t-shirt together with a medal for all finishers . Mini Mud Madness participants will receive a medal and a Jaffa Cake goody bag. Post race refreshments and food will be available for all participants.
Everyone is encouraged to share their Mud Madness experience on McVities Jaffa Cakes Mud Madness Facebook and Twitter using #MudMadness.
For further details and all event FAQs visit www.mud-madness.com