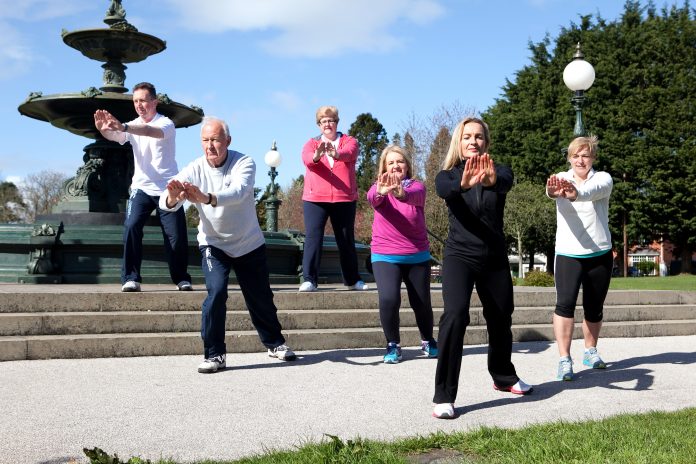 Forget about the world, unwind and begin your journey to better health with a FREE six week Chi Me programme in the beautiful setting of Lurgan Park.
Starting on Thursday 7th July, from 9.30am to 10.30am, the series of Tai Chi influenced exercises will help put a spring in your step as you relax, breathe deeply and perform graceful upper and lower body moves that flow into each other.
Chi Me exercises can help improve muscular strength, balance, co-ordination, flexibility and relaxation – so why not give it a try!
The 30 to 40 minute sessions will take place close to the fountain in the park, every Thursday until 11th August, followed by a refreshments in the Tennis Pavilion.  Please wear flat footwear and comfortable trousers.
Places are limited, so to avoid disappointment please book early by contacting Cathy Devlin on 028 3831 2533 or .
Or why not try your hand as a Chi Me Facilitator with a training programme funded by PHA.  For more information email Mairead Casey, from the Promoting Wellbeing Team at .