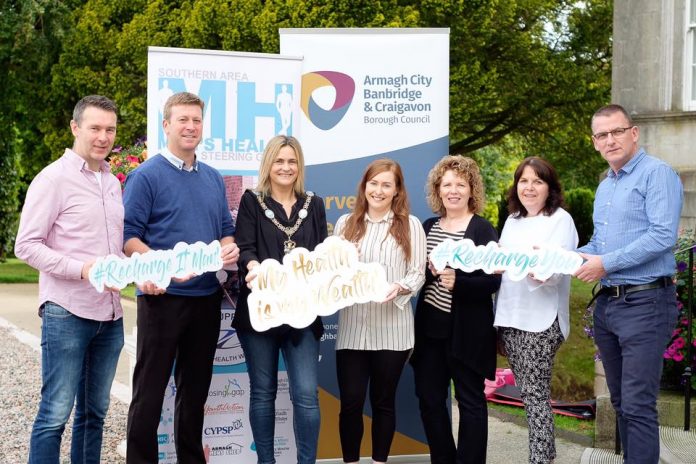 Former Manchester Utd footballer Pat McGibbon & Armagh GAA legend Oisin McConville to speak at men's health event.
To mark #WorldMentalHealthDay, Lord Mayor Mealla Campbell will host Recharge You event specifically for men on Thursday 10 October at 7pm to 9pm at the Palace, Armagh.
Recharge It Man! is a men's only event focused on breaking down the barriers and stigma that exist with men in speaking out about their own mental health, and the struggles they are living with.
Come along to our inspirational event which will be a safe environment to learn from our guest speakers. Feel free to take a friend or family member with you to the event.
Register for this FREE event here https://bit.ly/2kskq9h