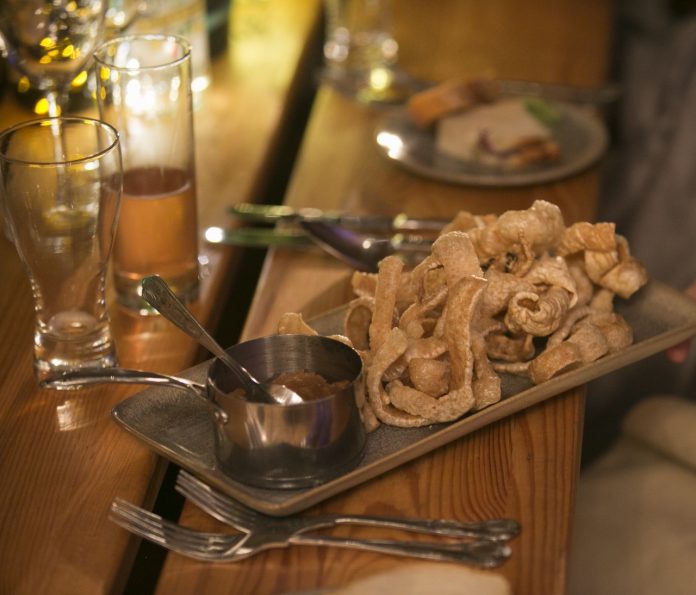 The Food Heartland has been named one of Ireland's top ten foodie destinations by the Restaurants Association of Ireland (RAI). Cast your vote in support of the Food Heartland here: www.foodiedestinations.ie/city/armagh/
'Foodie Destinations 2018' – organised by the RAI and sponsored by FBD Insurance – aims to encourage food tourism initiatives across the country. The top ten shortlisted destinations are those that actively promote themselves through joint promotional activities such as food festivals, gourmet trails or farmers' markets as well as great dining experiences.
The ultimate winning Irish destination, to be announced at the end of August following judging and a public vote, will have established a local producer/supplier network which is utilised and promoted by local businesses. Plans for future growth and investment into the food and hospitality industry at a local level will also be taken into consideration by judges. Education, training, development and employment will be key components of the ultimate foodie destination.
Lord Mayor of Armagh City, Banbridge and Craigavon Councillor Julie Flaherty commented, "This borough has so much to offer when it comes to world-class local food and drink products, access to learning about them, events to celebrate them and chefs who know how to do them justice."
The Lord Mayor continued, "I would urge local people to vote for the Food Heartland to ensure that our borough gets its deserved place on the all-island foodie map! If our destination wins, it will ultimately attract tourists and visitors to the area to strengthen the local economy, which is great for everyone in the borough."
Michele Shirlow, Food NI, added, "Armagh's annual Food & Cider Festival, which takes place in September, is a perfect example of a movement led from the front by the leading chefs of the area and its many artisan food producers in a unique private and public sector project. The festival is a huge event spread over four days, covering several locations. Events on offer include a pop-up restaurant at a local cidery, dining under cover of glamorous tepees, a Beef Baron's Dinner, and foraging for your own lunch.
"With award-winning restaurants, gastro pubs and cafés and some of the finest artisan producers in Ireland, two of Northern Ireland's three PGIs (Product of Geographical Indicators) in Armagh Bramley apples and Lough Neagh eels, one PGO (Product of Geographical Origin) – Lough Neagh pollan, and a world class cider cluster, it's no exaggeration to describe the Food Heartland as the beating heart of Northern Ireland's burgeoning food scene."
Online voting is now open and you can cast your vote in support of the Food Heartland here: www.foodiedestinations.ie/city/armagh/
Voting for the 2018 competition closes on Tuesday 21 August and will be available on the council's social media channels. The overall winner of Foodie Destinations 2018 will be announced at an event at the end of August.