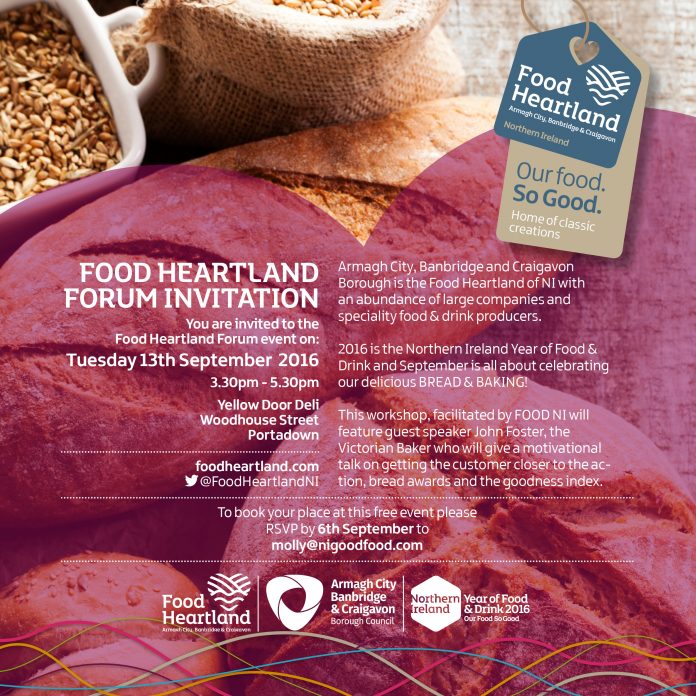 You are invited to the Food Heartland Forum event taking place on Tuesday, 13th September from 3.30pm to 5.30pm at the Yellow Door Deli, Woodhouse Street, Portadown. 
 Armagh City, Banbridge and Craigavon Borough is the Food Heartland of NI with an abundance of large companies and speciality food & drink producers.
2016 is the Northern Ireland Year of Food & Drink and September is all about celebrating our delicious BREAD & BAKING!
This workshop, facilitated by FOOD NI will feature guest speaker John Foster, the Victorian Baker who will give a motivational talk on getting the customer closer to the action, bread awards and the goodness index.   To book your place at this free event please RSVP by 6th September to