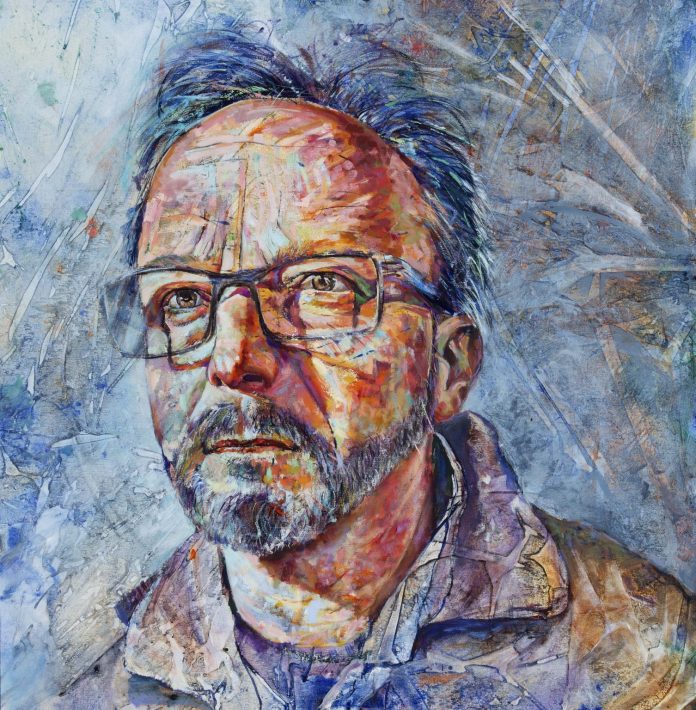 FE McWilliam Gallery and Studio, Banbridge hosts Self-Reflections: 40 years of Banbridge Art Club from December 9 – February 17, 2018
The acclaimed, award-winning FE McWilliam Gallery and Studio will host a brand new exhibition from this December to celebrate the artistic contribution made by Banbridge Arts Club, which celebrates its 40th anniversary in 2018.
Established in 1976, Banbridge Art Club is one of Northern Ireland's most successful local art clubs, with a dedicated and growing membership committed to the development of outstanding artistic talent and learning.
Banbridge is also home to the FE McWilliam Gallery and Studio which opened in 2008 to celebrate the work of the sculptor, Frederick Edward McWilliam, who was born in the town in 1909. A contemporary and friend of Henry Moore, McWilliam made his name in London and established a reputation as one of the most important sculptors of his generation.
Since opening, the gallery has become a major visitor attraction and critically-acclaimed for its busy annual programme of standout exhibitions and events.
For this year, and into early next year, the FE McWilliam Gallery will mark the contribution, made by Banbridge Art Club to artistic life locally and regionally with a new exhibition – Self-Reflections: 40 Years of Banbridge Art Club, which focuses on self-portraiture and includes more than 20 stunning paintings and drawings created by its members inspired by a series of selected works from the National Self-Portrait Collection of Ireland, housed at the University of Limerick.
Alongside the self-portraits created by local artists, the exhibition also incorporates 45 other significant works from Ireland's National Self-Portrait Collection in Limerick which were carefully selected by the club's members.
The chosen works feature self-portraits by well-known contemporary Ulster artists including Joseph McWilliams, David Crone, Deborah Brown, Basil Blackshaw and Mark Shields; historical figures George Russell, Sean Keating, Dan O'Neill and Jack B. Yeats.
The exhibition also includes works inspired by contemporary Irish artists including Bernadette Kiely, Robert Ballagh and John Shinnors.
Sculptures by F.E. McWilliam, Imogen Stuart, Bob Sloan and Eilis O'Connell are also on display.
This exhibition is the result of an encouraging challenge which was put to Banbridge Art Club by Dr Riann Coulter, Curator at the F.E. McWilliam Gallery:
"Banbridge Art Club has a distinguished history and plays a very significant role in the cultural life of the community – many of its members are already accomplished landscape painters.
"For this exhibition, I wanted them to try something new and to explore self-portraiture. Throughout art history, the self-portrait has been seen as a declaration that the artist is serious about their work. Self-portraits have been particularly significant to women artists and others who have been excluded from the main-stream art world.
"These self-portraits represent personal statements from each individual declaring their identity as artists."
Supported by Armagh City, Banbridge and Craigavon Borough Council, Self-Reflections: 40 Years of Banbridge Art Club opens on December 9, 2017 and runs until 17 February 2018.
An illustrated catalogue will accompany the exhibition.
Designed by Kennedy Fitzgerald and Associates, Belfast, FE McWilliam Studio and Gallery is conveniently situated on the outskirts of Banbridge and just off the main Belfast to Dublin road.
Featuring a permanent display of McWilliam's work, temporary exhibitions of Irish and international art, a craft shop, café and Banbridge Tourist Information Centre, the award-winning artistic and cultural hub attracts up to 50,000 local, national and international visitors every year.
Major exhibition events this year included the highly-successful Margaret Clarke: An Independent Spirit, which as part of a major collaboration with the National Gallery of Ireland, ended a stellar run on November 18, and Eddie Rafferty: The Pursuit of Happiness, which wowed audiences with the Banbridge artist's unique style and colour across a range of prints, drawings, paintings and collages from June until late September.
Curator Riann Coulter has also been recognised for her contribution to the success of Susan MacWilliam: Modern Experiments exhibition, currently based at the Butler Gallery, Kilkenny, and which has enjoyed an acclaimed island-wide tour across four major arts venues since last year, including its inaugural showcase at FE McWilliam Gallery and Studio.
In September, FE McWilliam Gallery and Studio was awarded a top visitor experience grading for a third consecutive year.
As well as a permanent exhibition to FE McWilliam, the gallery showcases beautifully handcrafted products made by talented designers and craftspeople including a wide range of jewellery, ceramics, fashion accessories and other gifts.
There are also various art and craft workshop for adults and children which can be found on the website.
For further information, contact FE McWilliam Gallery & Studio on 028 4062 3322 Monday – Saturday 10am – 5pm or email
Details on all activities and exhibitions can be found at www.femcwilliam.com or www.facebook.com/femcwilliamgallery.