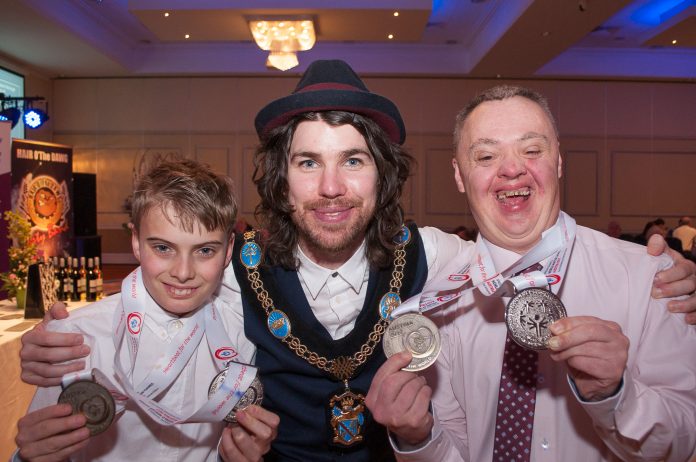 There was music and laughter aplenty as the Lord Mayor played host to a large crowd at the Armagh City Hotel for his charity dinner dance. The evening was terrific with guests dancing well into the wee hours of the morning and raising over £4,000 for Motor Neurone Disease Association.
With a broad range of business and community groups present from across the borough the Lord Mayor was very much in demand, but still had plenty of time to make people feel extra special and enjoy his informal but fun filled evening.
"It was a great nights craic" commented the Lord Mayor afterwards, "I sincerely want to thank everyone for coming and in particular a big shout out to all those businesses and people who bought raffle tickets, sponsored prizes in the raffle or who donated privately to the Motor Neurone charity. The generosity of the people in this area never ceases to amaze and inspire, and the charity was absolutely delighted with the funds raised"
One of the highlights of the night was the rapturous applause and standing ovation given to the Lord Mayor's special guests of honour Cyril Walker and Caolan McConville of the successful Team Ireland, who recently returned from the Winter Special Olympics, each with two medals proudly on display.
There was also a special video message from the Lord Mayor's brother Christopher in Australia, before guests were very well entertained by local groups 'Flowers and Guitars', 'Second Drawer Down' and 'Hair O' The Dawg'.