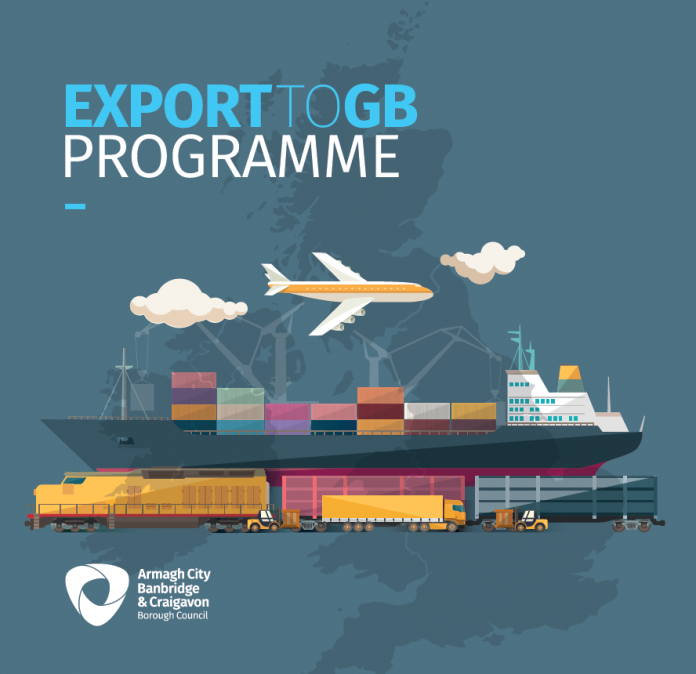 Targeting and exploiting new sales in Great Britain (GB) will be the focus of a new initiative being launched in April 2017. The Export to GB Programme from Armagh City, Banbridge and Craigavon Borough Council, will assist and nurture local businesses to ultimately work towards achieving Council's number one priority of growing the economy.
The three month programme will support local Small Medium Enterprises (SMEs) in exploring and developing new export links in GB, in order to help secure sustained growth. Not only will delegates get the opportunity to develop new skills but they will also gain the confidence necessary to target new customers.
Over the course of three half day workshops, delegates will benefit from expert guidance on the real practicalities of doing business in GB while receiving tailored assistance and support in identifying new export markets relevant to their industry.
The programme will also involve a group trade mission to GB, which will provide a one-off opportunity to meet new potential customers and broaden their professional networks. This unique visit will allow delegates the chance to truly put into practice their newly acquired export skills and expertise.
Commenting on the Programme, Councillor Colin McCusker, Chair of Economic Development & Regeneration Committee: "Growing the Economy is our number one priority and the Council is delighted to be able to offer this high impact, export sales development programme for local businesses. We are committed to supporting early-stage exporters make the initial jump into the world of exporting. As GB is by far the single largest export market for NI businesses, we believe that this initiative will be very well received by businesses in the region".
Simon Devlin of Full Circle, Council's delivery partner, added: "Our role is to move participants from talking about doing business in GB to actually doing it. This Programme is therefore all about tangible results in the form of new sales within GB."
Businesses that are interested are urged to attend an information seminar being held on Wednesday 5 April 2017 at The Marketplace Theatre, Armagh, which will provide prospective applicants with a real sense of what they can expect from participation in the programme. Due to the limited spaces available it is vital for those interested to secure their place by registering before Friday 31 March 2017.
Learn more
Find out more about this programme or to register your place at the seminar, contact Alex McFarlane at Full Circle Management Solutions Ltd on (028) 9069 1027 or email