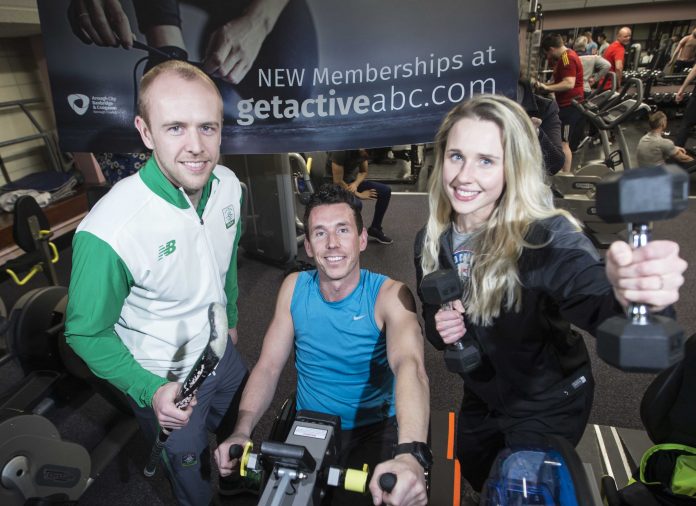 Leading a healthy lifestyle that includes regular physical activity is something we all need to try and fit into our hectic everyday lives – but that can often be much easier said than done.
So that's why you need to look no further than 'Get Active ABC' – the brand new pool and gym membership packages being offered by Armagh City, Banbridge and Craigavon Borough Council.
Offering choice, flexibility and value for money, this new scheme has something for everyone and the right package will ensure you can fit in that all-important exercise where, and when it suits you best.
Whether you want a pool membership, gym membership, a family deal or a little bit of everything you have the power to choose what works best for you. You can also decide to exclusively use one gym in one facility or have access to a variety of centres and swimming pools across the borough, depending on what package you choose.
With 10 leisure centres featuring state of the art gyms with the latest equipment, five swimming pools and up to 50 different exercise classes to suit all abilities, all you have to do is decide what deal you want to take advantage of!
The memberships will be split into Platinum, Gold and Silver packages – Platinum will include the use of all 10 indoor centres while Gold and Silver give you options in one centre of your choice.
Existing members can talk through their options with a staff member on how to change to one of the exciting new packages, as well as learning about the extra benefits open to them. This will include loyalty schemes where they can receive discounts and membership freezes should they need a break for any reason. Or, if they want to remain on their current deal for now and have a think about their preferences, then they have until 2018 to make a decision.
There are also a variety of new packages available including family memberships and corporate memberships offering outstanding value for money and significant savings.
"Leading a healthy lifestyle that includes regular physical activity is of paramount importance so I am really excited to launch these fantastic new membership packages that really do offer something for everyone," commented the Deputy Lord Mayor of Armagh, Banbridge and Craigavon, Councillor Paul Greenfield.
"Get Active ABC aims to help everyone to get the most out of their leisure centres with a wide variety of membership packages to suit individuals, families and businesses, whether they want to use the pool, the gym or take part in classes. So get in touch and find out the best package to work for you."
Olympian Eugene Magee, who recently played hockey for Ireland in Rio added, "With 10 leisure centres and five swimming pools to choose from, council really does provide a vast array of options for health and fitness, and with these new memberships offering choice, flexibility and great value for money, it provides a great option for all your physical activity needs."
Head to www.getactiveabc.com for more information on all of the packages available, book an induction at one of our centres or request a call back to chat with an experienced member of staff.
You will also find a wealth of information on the importance of enjoying a healthy, active lifestyle including reducing the risk of a wide range of conditions including coronary heart disease, stroke, type 2 diabetes, certain cancers, depression and dementia.
Prices start from as little as £13 per month.