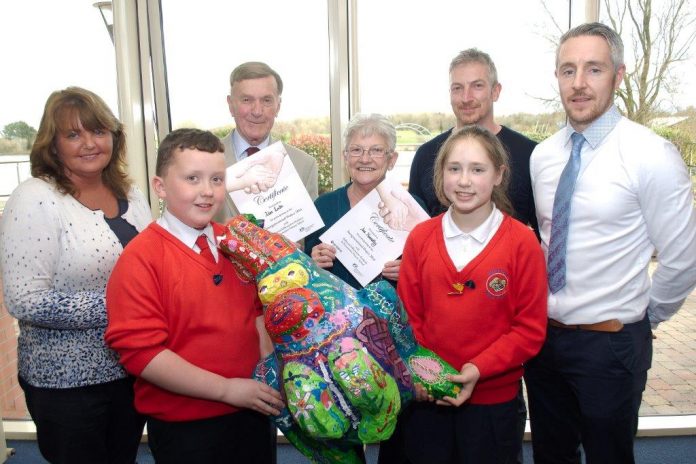 An innovative intergenerational project which aims to make local communities safer was recently celebrated at Craigavon Civic and Conference Centre.
Organised by Good Relations and the Policing and Community Safety Partnership (PCSP), the project brought together Primary 7 pupils from Presentation Primary School and residents from Ballyoran and Killicomaine to take part in 'Fantastical Creature' Workshops facilitated by Artsekta.
There were workshops held over a period of 5 weeks which concentrated on Citizenship, exploring the differences and similarities between different cultures and backgrounds. The workshops set out to help build trust, confidence and respect between older and younger generations and look at how young and older people view each other.
The celebration event showcased the work undertaken at the workshops including the development of colourful 'Fantastical Creatures' which will be on display later this year at the Belfast Mela in Botanic Gardens, Belfast.
PCSP Chair Alderman Robert Smith, commented "This innovative project provided an excellent opportunity for engagement between older and younger generations – building trust and confidence between the two age groups.  The celebration event showcased the excellent work undertaken by all -providing reassurance and peace of mind for those in our community who need it most."
For further information, please contact Peter Scott, PCSP Project Co-Ordinator on 028 38312491 or email