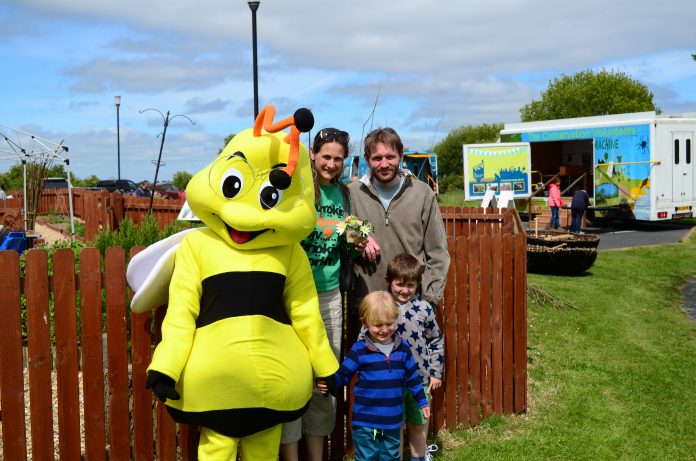 For a family day out with a difference look no further than Oxford Island this Saturday when you can enjoy a day of free fun at their annual 'Bee Curious' event!
Organised by Armagh City, Banbridge and Craigavon Borough Council, you can enjoy an exciting insight into the world of bees, butterflies, moths and hoverflies. Check out the live demonstration hive, learn all about bee keeping and check out the equipment used as well as picking up tips on how to make your garden friendly for these pollinators.
You will also be able to buy some wax products including delicious honey, candles and luxurious cosmetics as well as getting some cooking advice from none other than Jenny Bristow! Jenny will be carrying out scrumptious cooking demos and telling you how to use ingredients produced by pollinators in your own recipes – with some tasty morsels to sample!
Add in arts and crafts activities, face painting, a walk-a-bout bee, flower arranging workshops, quizzes, willow weaving, stalls selling locally produced chutneys, oils and chocolates, plus a range of conservation groups showing you how to look after and conserve our perfect pollinators, Bee Curious is an event not to be missed!
Bee Curious will take place on Saturday 11th June from 11am to 4pm. Guided walks on the day must be booked. For further information please contact the Lough Neagh Discovery Centre on 028 3832 2205.