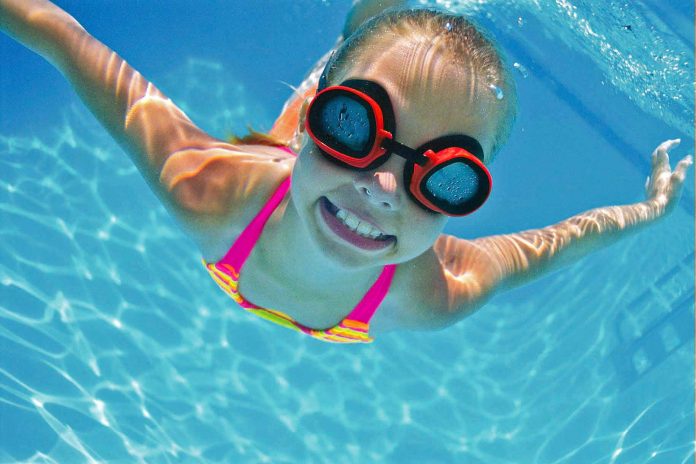 he Summer months are the ideal time to have a splashing time with some water based activities from paddling pools in the back garden to enjoying the waves at the beach. However as well as being great fun it is essential to be aware of the dangers of water and know how to stay safe in the surf.
According to the Royal Life Saving Society around 400 people drown in the UK every year. More people die from drowning in the UK than from domestic fires or road cycling accidents and unfortunately Northern Ireland currently has the highest level of drowning's per head of population in the UK.
From 20 – 24 June 2016 Banbridge Leisure Centre swim teachers are working in conjunction with the Royal Lifesaving Association to provide the local schools with entertaining educational activities in water safety and drowning prevention during their regular swim sessions.
The Leisure Centre is also running a range of courses during July and August to educate children on water safety.
The Rookie Lifeguard course for children aged 8 – 12 years helps promote water safety in day to day activities and makes children aware of how to take better care of themselves, their family and friends in the water. The award contains survival, rescue and sports skills as well as life support and water safety elements.
Starting with Stage 1 of the Bronze Award and progressing through to Stage 3 Bronze, Rookie Lifeguard begins at an ability level suitable for young swimmers who have just learned to swim and progresses to the level of performing lifesaving tows.
For those aged 16 and over Banbridge Leisure Centre will be hosting the National Pool Lifeguard Course during July and August. The IQL National Pool Lifeguard Qualification (NPLQ) is the most awarded lifeguard qualification in the UK and Ireland and is internationally recognized and incorporated on the Qualification Framework at level 2.
Swimming Crash courses will also run throughout July and August which will enable children that are not part of the centre's swim programme to learn to swim for the first time or improve on their existing swim skills. Swimming Crash courses are suitable for those aged from from 5 years at Beginners, Intermediates and Advanced levels.
For further information on Rookie Lifeguard, Crash Courses and NPLQ simply go to www.banbridgeleisure.com or contact Banbridge Leisure Centre on 028 40628800.