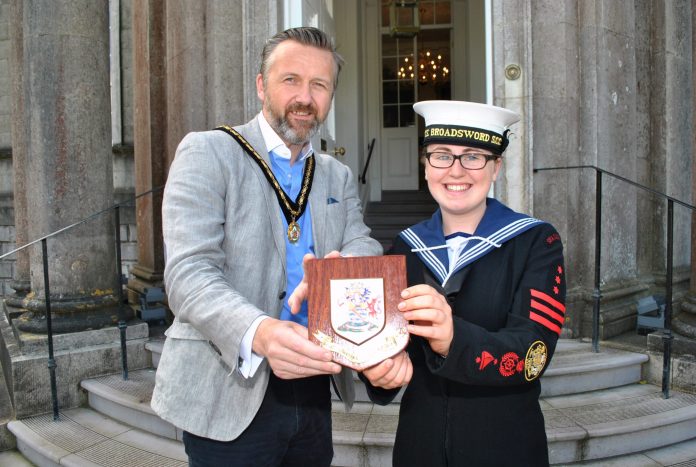 Pictured is the Deputy Lord Mayor, Councillor Sam Nicholson with Armagh Sea Cadet, Laura Hampton who has been selected to represent the United Kingdom Sea Cadets on their International Exchange programme to Hong Kong.
Laura will be one of four young people who will be hosted by the Hong Kong Sea Cadets Corps for 10 days and will be a guest of the Maritime Costal Defence, The Marine Police and Fire Services and the British Consul General to Hong Kong.
During Laura's trip she will meet young people from all over the world and will get the opportunity to speak of her experience as a UK Sea Cadet and her time as a Lord Lieutenant's Cadet in Co. Armagh to Lord Caledon.
Laura will present civic gifts to local dignitaries of behalf of the people of the Borough.