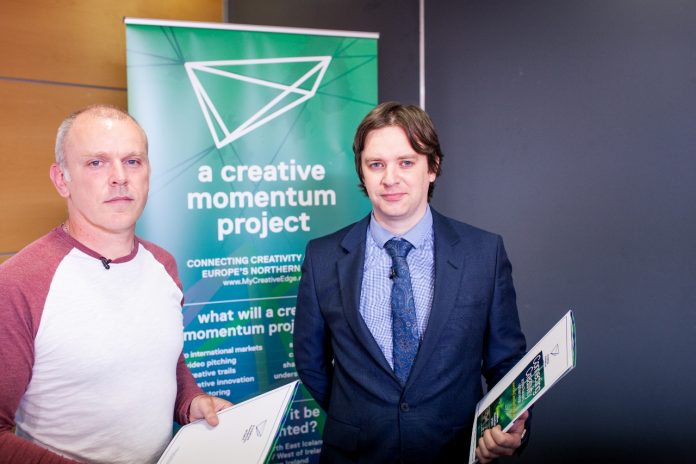 Creatives from across Northern Ireland exchange valuable advice on how to develop their online e-commerce presence.
Speaking at an information and networking event in The Signal Centre, Bangor on Thursday, Garry Carruthers from Underwaterpistol – who has launched around 100 e-commerce sites – shared the secrets to getting to market quickly and staying in business. The experienced web developer explained the best ways to increase sales and access new markets, and offered tips on how to 'bolster your brand' and engage with customers more effectively and efficiently.
Creative enterprises represented at the event had various online experience – some were just beginning to venture into the world of e-commerce and others had over 10 years' experience in the field.
Niall Drew from the Creative Momentum Project said, "The Q&A part of the evening was really successful. Garry was an excellent sounding board for all attendees, no matter how far into the process they were. Our creatives now have the confidence to take the next step."
Guests, ranging from fashion designers to craft-makers, got to meet and exchange ideas with other creatives from throughout the three council areas involved in the event, which was organised as part of the Creative Momentum Project.
Armagh City, Banbridge and Craigavon Borough Council is the lead council on the Creative Momentum Project, representing the South East Economic Development (SEED) region (which also includes Ards and North Down Borough Council and Newry Mourne and Down District Council) as the Northern Ireland partner. The €2m transnational project supports the development of the creative industries sector across Europe's Northern Edge. The project is co-funded by EU Interreg Northern Periphery & Arctic (NPA).
Contact or visit www.MyCreativeEdge.eu for more information on projects.